Wood Flooring Fitting Offering Professional Hardwood Flooring Installation Service
Wood Flooring Fitting specializes in providing its clientele with quality backed, professional hardwood flooring installation services.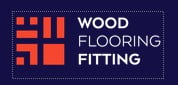 Press Release (ePRNews.com) - London, UK - Sep 13, 2019 - Fulfilling the diverse flooring requirements of customers across South London, North London and East London since its inception, Wood Flooring Fitting is a distinguished flooring service provider. The company has more than two decades of experience in the flooring industry, which is evident in the quality, perfection and professionalism of its services. The experts at the Wood Flooring Fitting know the ins and outs of accomplishing all flooring projects, regardless of their complexity, with precision. Not surprisingly, many property owners rely on this coveted service provider for satisfying floor installation, restoration, sanding and preparation services.
While providing insight into Wood Flooring Fitting, the company spokesperson stated, "We at Wood Flooring Fitting have a knack for fulfilling diverse flooring requirements of private homes and commercial properties.  We undertake wood flooring fitting services and supply all types of wooden flooring at the best prices. The professional flooring installation service offered by our experienced and skilled installers exudes the highest possible quality standards and warranties. Our fully insured installers work while paying full attention to the health and safety of customers. In addition to this, we provide expert wooden floor repair services that include hardwood, solid, blocks and parquet floorboards and replacement and scratch repair of any type of wooden floors that have been laid recently."
Wood Flooring Fitting offers a fine range of quality backed engineered wood floorings, such as walnut, bamboo, maple and oak. All the hardwood flooring offered is high in quality, aesthetically appealing to look at and environmentally friendly. It is most appropriate for use in the high traffic areas and ends up adding unique value to homes by giving them a luxurious and authentic wood finish. The quality of solid oak flooring range offered by Wood Flooring Fitting comes in 18mm thickness and with a width of 125mm. Oak's stability and strength are measured by its thickness, whereas the width is an indicator of its durability.
The spokesperson added, "The majority of our customers demand oak flooring or dark wood flooring. However, many property owners nowadays are going for other types of timber, such as Jatoba, as well. Likewise, those seeking a luxurious touch and feel prefer walnut flooring. For those who want wide boards, need to have under floor heating or need an acoustic underlay, engineered wood flooring can be the most appropriate pick. All our boards have a good hardwood wear layer of at least 4mm and up to 6mm in thickness."
Wood Flooring Fitting can be a reliable company for those in need of quality backed hardwood flooring installation . The company's highly skilled and seasoned experts easily deal with complex installations with minimum disruption. They specialize in accomplishing projects in minimal possible time, leaving the floors ready for immediate use.
About Wood Flooring Fitting:
Wood Flooring Fitting has earned a reputed name for providing a variety of highly satisfying flooring services, including installation, sanding, restoration and floor preparation. Whatever be the requirement, the company's expert team specializes in fulfilling the same in the best ways possible. Wood Flooring Fitting, of late, has emerged as a sought-after pick for those seeking chevron fitting in London .
Contact Information:  
Wood Flooring Fitting
47 High Street, Edgware,
HA7 7DD, London
Phone: 0203 1519882 | 07813 627298
Email: info@woodflooringfitting.co.uk
Web: https://woodflooringfitting.co.uk/
Source :
Wood Flooring Fitting