Wood Flooring Fitting Offering Best Solutions for Floor Fitting and Floor Skirting
Wood Flooring Fitting is taking up a variety of projects requiring high-quality wood floor fitting or skirting boards installation that offers wall protection, as well as an appealing look.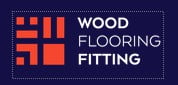 Press Release (ePRNews.com) - London, UK - Sep 13, 2019 - Wood Flooring Fitting offers premium-quality wood flooring of all types at the most cost-effective rates. The service provider also undertakes wood flooring fitting projects in London, North London, and East London respectively. Wood Flooring Fitting provides professional flooring installation solutions by its highly experienced industry experts. The service provider maintains the highest possible standards and warranties on its wide range of solutions. Apart from that, customers can get wood floor restoration done by its experts.
During the latest industry seminar, the spokesperson of Wood Flooring Fitting shared, "Our experts repair hardwood and solid wood floors, parquet, blocks floorboards, and recently laid wooden floors. We are also involved in floor skirting, which is a simple process of installing a plank of wood to the wall where its surface joins the floor. This plank of wood is popularly known as the skirting board, and it can be a PVC or MDF board instead of being a wooden one."
Floor skirting protects the wall by creating a functional gap to avoid wall damage or furniture marks, covers gaps, hides wiring, and adds to the design and décor of the wall. Wood Flooring Fitting is a specialist in skirting boards installation, which is a complex process that involves nailing, screwing and gluing the boards onto the walls. Thus, it can be better performed by a professional service provider that delivers the right solutions to not only cover or protect the wall but also add to its designer appeal.
The spokesperson further asserted, "Under our skirting installation solutions, we offer skirting boards that complement the walls. Out of several wooden, PVC and MDF boards available in a wide range of colors, elegant styles and attractive patterns, we suggest the finest floor skirting options to our clients. We suggest options that perfectly complement their taste and style when it comes to providing their space with a modern look. We assure them of premium-quality skirting boards installation to prevent mold and corrosion and beautify their residence."
Wood Flooring Fitting undertakes skirting fitting to prevent damage to the paint or plaster by creating a functional gap. With the help of its skirting professionals, the service provider makes the installation process a smooth and quick one for its clients. Wood Flooring Fitting performs skirting boards fitting according to the budget of each of its clients. The service provider carries more than 20 years of flooring industry experience, while it now works on flooring installation projects in private homes and commercial properties.
About Wood Flooring Fitting:
Wood Flooring Fitting is a popular name when it comes to wood floor installation, sanding and restoration in the UK. The service provider offers a variety of high-quality engineered wood flooring, from maple and oak to bamboo and walnut. Customers can also go for affordable solid oak flooring and laminate flooring that look like hardwood or stone flooring. Additionally, the service provider installs chevron and herringbone flooring. Wood Flooring Fitting has installers that are fully insured and that work to utmost standards with full attention to health and safety.
Contact Information:
Wood Flooring Fitting
47 High Street, Edgware,
HA7 7DD, London
Phone: 0203 1519882 | 07813 627298
Email: info@woodflooringfitting.co.uk
Website: https://woodflooringfitting.co.uk/
Source :
Wood Flooring Fitting