Wood Flooring Fitting Offers Chevron Fitting and Herringbone Fitting Solutions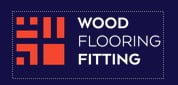 Press Release (ePRNews.com) - London, UK - Nov 22, 2019 - Operating out of London, Wood Flooring Fitting is a top-rated company known for its innovative solutions in the wood flooring business. Committed to making a difference for their clients, the company provides a whole range of wood flooring solutions, including engineered wood flooring, solid oak flooring, laminate flooring, chevron flooring, and Herringbone flooring as well as LVT flooring. Wood Flooring Fitting brings with it great expertise, which they capitalize on to ensure that every wood flooring assignment they handle is a success. They use top-quality materials for all their projects, and clients can be sure to stand out when they hire the company for such solutions.
Speaking about their solutions, the company's spokesperson said, "At Wood Flooring Fitting, we're passionate about providing immaculate wood flooring solutions to our clients. We're rich in knowledge when it comes to wood flooring, and it is upon this knowledge that we build our solutions. We cover everything from floor installations, repairs, restorations to supply & fitting. With every project given the attention it deserves, we're always in pursuit of excellence. Our flooring professionals are familiar with the various flooring requirements and are always ready to deliver as per the client's demands. In essence, when you join hands with us, you get to partner with a firm that is going to give you nothing short of excellence."
Clients looking for Chevron fitting in London can find the same at Wood Flooring Fitting. Chevron flooring has been known to offer a variety of benefits for clients such as top-notch beauty, varying design options, safety, easy to clean, better acoustics as well as durability and increased home value. That is what Wood Flooring Fitting offers to its clients in London as it pertains to Chevron fitting. They're familiar with varying client installation needs and use modern techniques and equipment to ensure that every installation is successful. Regardless of space in question, one can trust that the company will deliver brilliant Chevron fitting results.
Talking about their commitment to delivering excellence, the company's spokesperson added, "At Wood Flooring Fitting, our aim has always been to offer unique solutions that will see our clientele achieve the results that they desire. This is why when one gets in touch with us, we endeavor to work closely with them to ensure that we capture every detail. We offer a transparent process from start to finish and work within the stated budget and timelines. We can handle all kinds of assignments (big or small), and you can be sure that we'll always deliver."
Herringbone fitting in London is also one of the areas that Wood Flooring Fitting has been able to wow their clients in. The company's consistency in delivering high-quality Herringbone fitting solutions has propelled them to greater heights where they're associated with reliability, professionalism, and creativity. All their fitting solutions in this segment meet the industry's set standards, with clients assured of the best pricing.
About Wood Flooring Fitting
Wood Flooring Fitting is out on a mission to provide top-of-the-range wood flooring solutions to its clients in London. The firm offers an impressive range of wood flooring options and can be trusted to deliver professional installations at all times.
Contact Details
Wood Flooring Fitting
21, Broadway Building, Boston Road,
London W7 3TT
Tel: 0203 1519882
Email: info@woodflooringfitting.co.uk
Website: https://woodflooringfitting.co.uk
Source :
Wood Flooring Fitting