Young Wooldridge, LLP Offers Top Accident Lawyers in Bakersfield
Young Wooldridge, LLP, a trusted law firm in Bakersfield, provides trusted and experienced accident lawyers.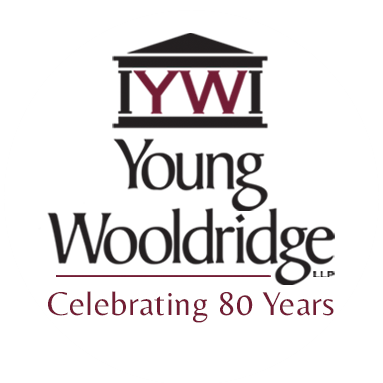 Press Release (ePRNews.com) - Bakersfield, CA - Aug 25, 2022 - For cases involving accidents, victims should always reach out to practiced lawyers for representation and to acquire compensation for their injuries. Young Wooldridge, LLP is a full-service law firm specializing in a wide range of legal services. The firm is located in Bakersfield and has been offering its legal services in the area for more than 80 years. As part of their team, they have various expert and passionate lawyers. Their focus as a full-service firm is to provide clients with trusted and satisfactory services. With their client-first approach, they work closely with their clients to get vital and accurate details about their claims. Their practice areas include business law, eminent domain, estate planning, oil & gas, real estate, environmental law/CEQA, water law, agricultural law, personal injury, and employment & labor.
In response to an inquiry about their legal services, Young Wooldridge, LLP spokesperson said, "We are committed to providing solutions for our clients, as we always want to ensure our clients receive results beyond their expectations. Our firm was established by Joseph Wooldridge and John Young in 1939. At that time, Bakersfield was still a small town. Today, Bakersfield has greatly evolved into a community with flourishing business sectors, such as oil & gas, agriculture, and many other industries. We take pride in the fact that we are well-recognized in Bakersfield."
Young Wooldridge, LLP employs experienced and highly passionate attorneys who are always available to provide clients with services that would yield the best results. For cases involving personal injury and accidents, they understand the number of problems victims of such incidents deal with. Hence, they work tirelessly to provide proper compensation for their damages and losses. Their primary objective when working with clients with an accident or personal injury claim is to help them focus on their recovery, which also helps with their cases' success. They also ensure to obtain sufficient settlements for their clients through trial or aggressive negotiations. People who need the services of a trusted lawyer for an accident in Bakersfield, CA, should contact the offices of Young Wooldridge, LLP.
The spokesperson added, "From records based on The National Highway and Traffic Safety Administration (NHTSA), up to three million people get injured in car accidents annually. More often than not, victims of accidents are faced with severe injuries such as scrapes & cuts, chest injury, head injury, arm & leg injury, and soft tissue injury – whiplash and other muscle, tendon, and ligament injuries. Our mission, as a firm, is to provide you with legal services that ensure you do not have to worry about your medical expenses or how to fend for the needs of your family with your condition."
Young Wooldridge, LLP's legal services are very affordable and trusted, as they have top Bakersfield auto accident lawyers.
About Young Wooldridge, LLP:
Young Wooldridge, LLP is a leading legal institution with competent car accident lawyers in Bakersfield.
Contact Information:
Young Wooldridge, LLP
1800 30TH ST., 4TH Floor,
Bakersfield, CA 93301
Phone: 661-327-9661
Website: https://www.youngwooldridge.com/
Source :
Young Wooldridge LLP