Young Wooldridge, LLP: Protecting the Rights of Motorcycle Accident Victims in Bakersfield
Young Wooldridge, LLP, provides dedicated personal injury attorneys in Bakersfield, California for motorcycle accidents.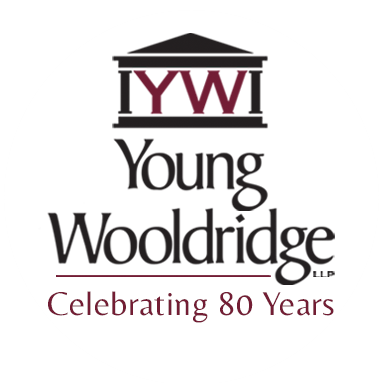 Press Release (ePRNews.com) - Bakersfield, CA - Aug 19, 2021 - Located in Bakersfield, Young Wooldridge, LLP is a law firm that specializes in a wide range of practices such as personal injury, business law, agriculture law, employment law for employers, estate planning, oil & gas, water law, and more. The firm offers highly productive and professional legal representation to clients, through their adept, experienced and committed lawyers. With a team of lawyers who are well-informed about the Bakersfield court system, Young Wooldridge, LLP can offer satisfactory legal services for victims of accidents, such as car accidents, truck accidents, and motorcycle accidents, among others.
Young Wooldridge, LLP's spokesperson commented, "Bakersfield was a small urban area at the time when John Young and Joseph Wooldridge established Young Wooldridge in 1939. In the following years, Bakersfield flourished because of oil and gas and agriculture, among other industries. Today, at Young Wooldridge, LLP, we are presently among the oldest and biggest law firms in Kern County. Irrespective of the fact that we have expanded, we are still fully committed to our community."
Young Wooldridge, LLP was voted as the best Bakersfield Californian law firm in 2021, as they are a client-focused firm committed to offering unmatched services in the industry where they serve. Moreover, the firm's law office in Bakersfield is open at specific times during the weekdays from Mondays to Fridays. Young Wooldridge, LLP's office is open from 8 am to 5 pm, and their lawyers are readily available within these timeframes to provide counsel and assist clients with their cases. There is also an after-hours number where you can speak to a live person regarding any personal injury emergency.   Accident victims who are therefore on the lookout for a Bakersfield motorcycle personal injury lawyer can get in touch with Young Wooldridge, LLP any time.
The spokesperson further added, "Severe injuries can cause a lot of discomfort for the victims, as they try to concentrate on their recovery, they are also bogged down with several other thoughts, which most of the time involve paying their bills. At such stages, we provide our personal injury attorneys to offer support where needed. They ensure you receive adequate attention, so they can come up with the best strategies to secure for you appropriate compensation either through trials or rigorous negotiations."
At Young Wooldridge, LLP, they offer their services to families and businesses in Bakersfield. Not only do they serve clients in Bakersfield but, also clients throughout Kern County and the San Joaquin Valley, California. The firm's lawyers are hardworking, proficient, and highly dedicated to ensuring they offer satisfactory outcomes to clients. Thus, people who are looking for a reliable personal injury lawyer in Bakersfield can reach out to Young Wooldridge, LLP.
About Young Wooldridge, LLP
Young Wooldridge, LLP is a reputable law firm in Bakersfield that was founded in 1939. The firm has successfully handled numerous personal injury and wrongful death lawsuits for clients. Their personal injury attorneys have procured millions of dollars of compensation on behalf of clients. Injured persons who are in need of personal injury attorneys in Bakersfield California can contact Young Wooldridge, LLP.
Contact Information:
Young Wooldridge, LLP
1800 30th St., 4th Floor,
Bakersfield, CA 93301
Phone: 661 327 9661
Website: https://www.youngwooldridge.com/
Source :
Young Wooldridge, LLP