Best Digital Agency is Offering Online Reviews on App Development and Digital Marketing in UAE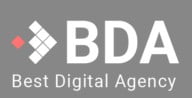 Press Release (ePRNews.com) - UAE - Jun 06, 2019 - Best Digital Market is a top-rated online platform that seeks to offer both individuals and companies with the information they require to choose a particular app development company. Since the onset, the firm was founded with a sole objective of delivering genuine reviews to its wide range of customers and the firm is slowly becoming an industry pacesetter, and this is evident in their development so far. They cover a variety of segments in this niche segment, which include online marketing, web design, and mobile app development. The company also offers a piece of detailed information pertaining to a specific search result, and one can always be sure that they are getting updated information when they seek the platform's services.
The company spokesperson said, "Our experience, accompanied by our passion, has allowed us to maintain a long-term relationship with our clients. We assist their business to grow to new heights through our qualified online exposure. We put them in front of thousands of potential clients, and we offer our clients with high-quality campaigns, strategies, and proven conversion techniques. Our web design experts work closely with each client to analyze their brand profile and create a desirable modern website. Customers receive initial drafts for their websites and can request any changes to best match their business needs and target audience. Interested clients can visit our website, best digital agency Ae for more information."
Digital marketing has become increasingly crucial for modern businesses, as the majority of current clients use the internet to get information about local companies and service providers. Studies show that almost half of all Facebook users follow up on shopping recommendations they receive through the platform, while more than 90% of all modern consumers have used Google to look for specific services in their areas. being the best e-commerce website development company in UAE, Best Digital Agency aims at helping UAE local businesses to develop a competitive online presence by optimizing their websites, implementing a sustainable SEO strategy, developing their social presence, and improving their overall online reputation
"Globally, the United Arab Emirates has become the center of attention because it has witnessed massive advancements over the past decades. Increasingly, individuals are looking to run their enterprises from the region, which has led to a massive rise in the demand for complimentary and professional digital solution providers. We give our clients a platform where there are honest reviews about the leading agencies in the region." The company spokesperson added
When the clients are looking to get a reliable mobile app development companies, it is essential that one takes their time to ensure they partner with a reputable company for such an endeavor. Since it is considered as the top Android app development company, Best Digital Agency strives to make work easier for their audience by providing reliable information about various mobile app companies. They've done the hard bit for their clients and bring to them some of the best mobile app companies available in the market. Individuals get all the relevant details about a company leaving nothing to chance.
About Best Digital Agency
Best Digital Agency aims to give consumers a reference for the best digital agencies in the United Arab Emirates. They try to be as objective as possible with their evaluation criteria and grading.
Contact Information
Company name: Best Digital Agency
Website: bestdigitalagency.ae
Source :
Best Digital Agency