Best Digital Agency Presents Web Designing Services and Mobile App Development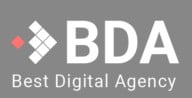 Press Release (ePRNews.com) - UAE - Apr 24, 2019 - Best Digital Agency has a scoring matrix that is composed of the factors that the company considers to be the most essential when selecting a digital agency. Best Digital Agency strives to make its rankings as objective as possible to give people searching for their perfect fit a useful and insightful starting point.Best Digital Agency is devoted to customer satisfaction and values the clients' feedback. Clients who wish to seek services from the company can read reviews from other customers who got quality services from the web designing firms and gave positive feedback.
"Among the company's service listings include web designing services, web development, online writing, and mobile app development. Best Digital Agency presents the top web designing firms in the UAE delivering stunning sites. The company works together with a range of website developing companies such as Red Berries, Ingic, 7ninjas, Silicon Graphics, InLogic IT Solutions, Emirates Graphic, as well as Digital Nexa," said the company's spokesperson.
Best Digital Agency commits to provide its clients with a reference for the best digital agencies in the UAE. The company tries to be as objective as possible with its evaluation criteria and grading at competitively affordable prices. Best Digital Agency is among the best digital agencies in the UAE. Clients can find the best fit for their next projects by visiting the company's online platform at bestdigitalagency.ae to view a broad spectrum of companies that are committed to providing the best in website and App development as well as web designing at pocket-friendy prices.
"Android software development refers to the process of creating new applications for devices that are using the Android operating system. Developers are using Android SDK or software development kit to write or code languages like Kotlin, Java, and C++ languages and others. This software development kit is composed of a different set of development tools to run an application in an Android operating system. Clients should choose the best Android development company for a better chance of increasing their engagements with existing and potential customers," said the company's spokesperson.
Best Digital Agency is a top Android App development company in the UAE. Among the mobile App development services offered by the company include iOS Development, Android Development, and Cross-Platform development. Best Digital Agency advices its clients not to hesitate to reach out and ask for a project quotation to know if their Android development fee fits the budget that they set for the mobile application. The company also believes that clients should not miss out the opportunity to increase their sales by targeting potential clients that are using Android.
About Best Digital Agency
Best Digital Agency is the best web development company in the UAE. Web development is the process of developing a website for the internet. The method entails the coding and writing markup process involved in creating a website. During the web creation process, innovators use a content management system to make the changing of content easy and availit using simple technical skills. Among the web development categories presented by the company include woo-commerce web development, E-commerce web development, custom PHP web development, mobile web development, responsive web development as well as WordPress web development.
Source :
Best Digital Agency