BEST Inc.: A Reliable IPC-A-610H Training Center for Student Technicians
BEST Inc., a team of soldering instructors with vast experience in the electronics industry, provides a training center that offers IPC-A-610H training to companies' technicians, and this training can be conducted online.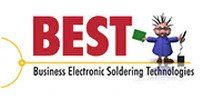 Press Release (ePRNews.com) - Rolling Meadows, IL - Jun 09, 2021 - BEST Inc. is a solder training company that certifies instructors and technicians of companies in various IPC certification programs. In addition, they offer courses such as hand soldering, PCB rework, and wire and harness assemblies tailored to meet customers' needs. The company also has a mobile training center to come to where their clients are located with a certified trainer and all proper training tools. However, their physical training centres are in the Midwest and South, which makes it easy for customers to access them regardless of where they are.
In response to a query about their services, the spokesperson of BEST commented, "We see PCB rework in the form of engineering change orders, product upgrades and revisions, general automated process errors, among others. This is because rework is one of the most unpredictable and variable parts of the PCB assembly process. Also, no other single function in the assembly process negatively affects profit more than rework. Furthermore, the cost of doing PCB rework was difficult to track since labor equipment and WIP used were not costly and could easily be discarded. However, with today's modern equipment, training, and engineering support, which costs millions of dollars, and since the life cycle of these circuit boards is short, we normally recommend that rework tasks are outsourced to companies that specialize in them. And you can trust us to deliver quality services".
BEST Inc. has trained lots of industry professionals for almost 20 years in IPC certification. Their training methods meet the quality system requirements of ISO or AS9100 for industry-accepted training programs. This will enable customers to demonstrate to their current and potential clients that they consider rigorous quality control practices vital. Those looking for the BEST Inc. training center can contact them via their website.
The spokesperson of BEST Inc. further commented, "Our customers can get the latest updates on new products and upcoming sales by subscribing to our newsletter. They can also follow us on our social media handle, such as LinkedIn, and FaceBook for updates. At BEST Inc., we put in our best efforts to supply you with all the information you need to stay afloat. And with the quality training we provide, be rest assured that you are in safe and the right hands".
BEST Inc. offers numerous training that is conducted both online and in-person for the best IPC online training and certification. This training can be done at one of their conveniently located training centers; it can also be done at the customers' facility; their mobile training center, a customized 18-wheeler that can go to customers' base, and finally, the training can be done online. Their online training reduces the cost of travel, and this makes it convenient for participating students. Those that want to reduce travel expenses can join IPC online training on BEST Inc's platform.
About BEST Inc.:
BEST Inc. is a professional solder company that provides training to companies such as PCB rework/repair and solder training. Technicians looking for an IPC-A-610H training center can contact BEST Inc. for their quality services.
Contact information:
BEST Inc.
3603 Edison Place
Rolling Meadows, IL 60008
Phone: 847.797.9250
Fax: 847.797.9255
Email: info@solder.net
Web: https://soldertraining.net/
Source :
BEST Inc.