BEST Inc. Offers quality PCB repair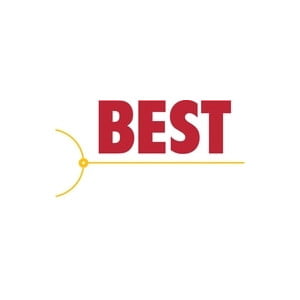 Press Release (ePRNews.com) - Rolling Meadows, IL - Jan 09, 2022 - BEST Inc. is a company that offers comprehensive PCB rework and repair services. They are made up of a team of highly-trained technicians, each with years of experience in the training and service of electronics. The company only delivers nothing but top-quality PCB repair service to its clients. Typically, all their rework and repair are performed following IPC-7711/7721, and all of them are inspected following IPC-A-610. Also, the company always utilizes and invests in the most advanced and versatile equipment for PCB rework and repair.
Answering a query, the company spokesperson stated, "It is important to note that the IPC is an internationally recognized standard. Therefore, if a company's industry practices are aligned with IPC standards, it will help to build its market reputation. It will assist the company to enhance product quality and improve their reputation to improve customer retention and satisfaction."
When it comes to printed circuit board repair & services, BEST Inc. is an innovator of all things. Their knowledgeable staff, along with their toolset, make them uniquely qualified to develop innovative repair techniques. Some of these innovations include but aren't limited to the method of repairing pads with integral vias, high-speed machining of populated PCBs when something does not fit, and more. Additionally, the company has the greatest variety of equipment for PCB repair, including several lasers which can blade, cut, scribe, or perform selective solder mask removal on PCBs and precision micro-ablation set up. With all this, they have managed to perform printed circuit repair services for projects ranging from 1 board to 175,000 boards quickly, correctly, and reliably. As a result, they have managed to save their clients millions of dollars.
The company spokesperson added, "On how the IPC enhances product quality, the standards help to streamline the design, manufacturing, and assembly of electronic products. This helps a company avoid any anomalies and maintain consistency in the production pipeline. As a result, the end products that the company manufactures can perform better and last longer."
Furthermore, the innovative repair techniques plus the equipment add up to the BEST Inc.'s capability of PCB repair and services, no matter what problem a client throw at them. And to ensure high-quality repairs are performed on clients' PCBs, the company only employs IPC 7721 certified technicians with more than ten years of PCB repair experience to undertake this service. In addition, they usually receive ongoing training from military-trained instructors. Though the team can undertake their workmanship for themselves, the company has also set up a quality control department, which undertakes this duty of inspecting as a secondary check to ascertain quality repairs is always carried out. Also, they are ISO registered and have been audited by some of the largest firms, including Samsung, Motorola, Caterpillar, and more.
About BEST Inc.
BEST Inc. is a company that utilizes state-of-the-art equipment and IPC-certified operators to provide expert PCB rework, repair, prototype runs, and any other PCB service a client may require. Those wanting the best PCB inspection methods can contact the company.
Contact Details
BEST Inc.
3603 Edison Place
Rolling Meadows, IL 60008
Telephone: 847-797-9250
Fax: 847-797-9255
Email: info@solder.net
Website: https://www.soldertools.net/
Source :
BEST Inc.