BizLibrary Adds Over 150 Micro Video Lessons to Its Online Employee Training Content Library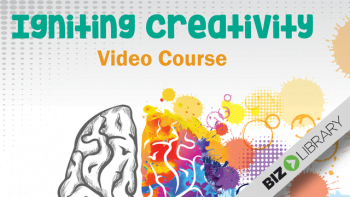 Press Release (ePRNews.com) - CHESTERFIELD, Mo. - Feb 03, 2017 - BizLibrary, a leading provider of online employee training content, has recently added over 150 new micro video lessons to its library of over 6,000 videos.
A wide range of topics is represented within this batch of new additions. BizLibrary Productions has created new video courses on performance appraisals, igniting creativity and negotiation skills. Video lessons on teamwork, time management, building leadership skills and several other topics have been added by BizLibrary's producer partners as well.
Some recent releases include:
· Leverage the Power of Generations video series
· Performance Appraisals video course
· Becoming a Great Leaders video course
· Igniting Creativity video course
· Communication Skills for Managers video series
· Building Your Leadership Skills video series
· Creating Great Teamwork video series
· Negotiating Skills video course
The BizLibrary Collection is the largest online employee training content library, with an emphasis on microlearning to promote better learning retention. It offers a variety of content formats to meet the needs of all types of learners from short, micro-video lessons, to more in-depth video courses, interactive video programs and eLearning courses.
Many lessons and courses include quizzes and additional support materials to extend the learning process, increasing both retention and the ROI of investing in training.
Quote attributable to Debbie Williams, VP of Content Development at BizLibrary:
"The BizLibrary Productions team has been working very hard to create new and engaging employee training video content for our clients, and we're very happy with the new courses that have been released this past month. Along with all of the contributions from our producer partners, The BizLibrary Collection continues to grow with high quality and relevant video-based training."
About BizLibrary
BizLibrary is a leading provider of online employee training solutions. Our award-winning online training library contains more than 6,000 micro-video lessons, video courses, interactive videos, and elearning courses covering a wide variety of topic areas (http://www.bizlibrary.com/library/) and includes additional support materials to further increase learning retention.
Our learning technology platform is powerful and easy to use. All of our online training solutions are mobile-ready, allowing learners unlimited access to training content on any device, anytime and anywhere for true just-in-time learning. Engage your employees and drive business results by improving the way your employees learn with BizLibrary. Learn more at www.bizlibrary.com (http://www.bizlibrary.com/).
Source :
BizLibrary

Business Info :
BizLibrary
285 Chesterfield Business Parkway
Chesterfield, MO 63305
Phone: 888-432-3077
Website:
http://www.bizlibrary.com