Building The Best Austin Healey Steering Box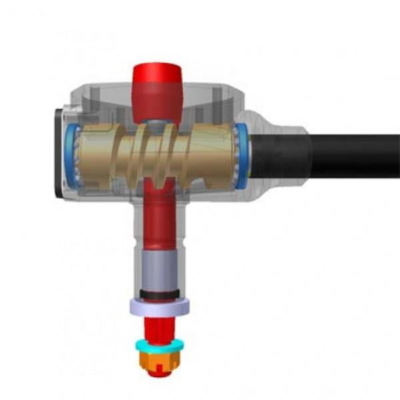 Press Release (ePRNews.com) - BURTON ON TRENT, England - Oct 06, 2016 - Over the years Denis Welch Motorsport has rebuilt literally hundreds of steering boxes. Time and again the same problems were observed, proving that the original design was a less than perfect piece of engineering. Austin Healey competition and enthusiast drivers require a precise and reliable steering box solution; neither the original or existing facsimile copies could overcome the poor feedback and lack of precision on offer.
With this in mind, Denis Welch Motorsport set out to produce a design that would improve the original. With access to the original factory drawings, new CAD designs were produced in-house by a dedicated team. The result is a brand new casing, based on a blueprinted original specification with many subtle refinements. The company first launched the new steering boxes 10 years ago and have been successfully manufacturing and further refining the design ever since.
With new products brought to market, other suppliers have sought to imitate this success. With this in mind, it's important for consumers to understand the design and engineering that goes into making a 'DWR original'.
The Original, Innovative, Constant Clearance Worm design
The original steering worm design was meant to have a tight spot in the straight ahead position with increased clearance (play) towards lock. Unfortunately the original design very rarely worked out this way. Usually the tight spot is just off to one side, providing a less than satisfying experience for the driver.
Denis Welch Motorsport designed and developed the original 'Constant Clearance Worm' for Austin Healey steering boxes. It is designed exactly as you may expect. It has no tight spot, nor does it have increased clearance on lock. Like a steering rack it has the same feel and clearance on full lock as it does in the straight ahead. It is as close to the feel and response of a modern steering rack as this peg and worm design can be.
Expertly Manufactured
What really sets the company's steering boxes apart from the competition is the attention to design and manufacturing detail. Providing professional, industry-leading toleranced drawings for every single component, coupled with modern computer controlled 5 axis machining means Denis Welch Motorsport can produce a wholly superior product that outperforms all others on the market.
Proven in the toughest conditions
The quality and dependability of the steering boxes has been proven in tough, race and rally conditions, as well as road cars on Britain's potholed roads. Quite simply, no other Austin Healey specialist goes to such efforts before putting a part on sale.
Every steering box is assembled by skilled engineers at the Denis Welch Motorsport factory in Staffordshire, these same engineers also service the boxes when necessary. They're pleased to find that even the most well-used boxes remain in exceptional condition when stripped down, proof again of the quality of the product over time.
Safety Steering Column Type – another Denis Welch Motorsport development
Development never stops at Denis Welch Motorsport. To reduce the likelihood of the steering column travelling back towards the driver in some collision situations, a safety type column has been produced, incorporating a universal joint and body mounting clamp together with a steering wheel boss centre. This is another great example of the engineering ingenuity within the company, constantly looking for ways to improve the cars, whilst retaining their original character.
Quality without equal
Whether it's the standard or safety column type box, every steering box is supplied fully assembled, adjusted and bench tested for quality, saving the need for the customer to check and set up the item themselves. All the user needs to do is add oil. This unique approach means not all steering boxes are created equal. Before customers buy one for their Austin Healey, they should make sure they're buying the best, look for the DWR logo, only available from Denis Welch Motorsport.
The Denis Welch Motorsport team will be travelling across Europe this summer, campaigning a number of Austin Healey cars fitted with the very latest in development parts. Enthusiasts are encouraged to come and visit the paddock and see the cars up close for themselves and understand the work that goes into designing and developing every one of the company's products.
More information can be found in the new 2016 Big Healey Performance catalogue. Now expanded to 96 pages and fully updated, the catalogue is available as a PDF download or 'flip book' version as well as printed and USB editions. Customers can download, view or order their catalogue on the Denis Welch Motorsport website, www.bighealey.co.uk.
Source :
Denis Welch Motorsport