Buy Cactus and Succulent Plants Online From MyBageecha at the Best Rates
The top-rated online store, MyBageecha, offers nature lovers and customers the chance to buy succulent plants and cactus at the most competitive prices so that their gardens exude a wonderful look offering feast for the eyes with the best.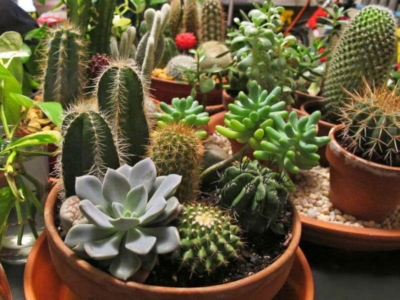 Press Release (ePRNews.com) - AHMEDABAD, India - May 26, 2017 - Plants and trees are what makes up greenery and surroundings, and ensures happiness and tranquility for nature lovers. In the last few decades, the indiscriminate exploitation of the natural environment and results of global warming have increasingly been felt. Trees and saplings are increasingly being planted to counter this problem. MyBageecha offers the chance to buy succulent plants and cactus from its online store at the best rates.
The website stocks on a wide range of cactus plants, which include Dolichothele Decipiens, Echinopsis Chamaecereus, Echinopsis Terscheckii, Mammillaria Elongata, Mammillaria Gracilis Fragilis and the list is exhaustive. Customers can browse different options and click on each plant to find out about its details, before conducting a purchase.
Buyers can a wide variety of cactus plants at the same source, and at affordable prices. Customers can get a wide range of plants to choose from. Other than cactuses, the plants include ferns, roses, herbs, orchids, foliage, flowering plants, Adeniums, Bromelaids, succulents and air purifiers. There are ready to grow kits available as well.
MyBageecha offers customers an end to end gardening, as a science as well as an art for the growth and cultivation of plants. The website is continuously being improved with suggestions, assistance and active participation from experts, plant lovers and visitors.
Other than plants, the web store also offers the chance to buy seeds, pots, planters, Terrarium kits, essential items such as fungicides, pesticides, fertilizers, pot stands, potting media, pots and planters, garden accessories and even garden decoration items such as pebbles and stones, artificial grass, fairy gardens, bird's corner, garden furniture, garden lights, sculptures and murals. There are gifting items, such as Terrarium kits, Grow kits and DIY kits. Buyers can also find many gardening tools and equipments, such as metal green watering can, hose pipe holder, garden hose holder, gardener's cart, hedge shear, hanging stand for walls, hose nozzle, adjustable rake, hose pipe ranger holder and more.
The online store also offers a wide range of products, such as garden décor items like multicolor plastic hanging pots and handmade glass planters, with special offers. Buyers can get the chance to avail such products at the most competitive rates, and get everything from garden plants and seeds to garden accessories and garden décor items without spending a lot of money unnecessarily.
About MyBageecha
MyBageecha is a portal that has been conceived by a team of plants lovers. For people who like plants and love to care about them to be closer to nature, myBageecha is the best resource. It aims to restore balance to the environment by increasing green cover.
For more details and further enquiries, please visit https://mybageecha.com/collections/buy-cactus-plants
Source :
My Bageecha

Business Info :
My Bageecha
India