Cecil Diaz Hair at Mendham Spa announces the addition of Lucia DeFilippo, Aesthetician joins staff
Cecial Diaz is proud to announce that Lucia DeFilippo (formerly Caterina), has joined Cecil Diaz Hair at Mendham Spa.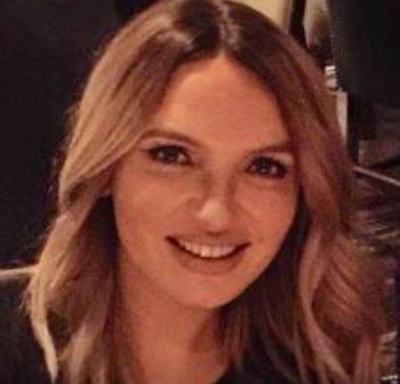 Press Release (ePRNews.com) - MENDHAM, N.J. - May 31, 2017 - Ms. DeFilippo (formerly Lucia Caterina) brings her aesthetic experience to The Mendham Spa from a renowned Dermatology Center in Chatham New Jersey where she served as a Medical Aesthetician under the guidance of a Board Certified Dermatologist. She has specialized training in Microdermabrasion, Facials, Chemical Peels and has advanced training in Brazilian Waxing techniques.
Ms. DeFilippo is a graduate of the renowned Aveda Institute in New Orleans where she became certified in Aesthetics.
"Our clients have put their trust in our SPA for having the highest level of skincare and relaxing services available. We are excited that Lucia has decided to bring her expertise to our valuable clients at the Mendham Spa.", said Cecil Diaz.
He added, "It is with great confidence that we are adding Lucia to our staff at Cecil Diaz Hair at Mendham Spa. Lucia, along with the other members of the Spa team, will provide results oriented skincare services in the most relaxing environment while accommodating the busy lifestyles of our loyal and dedicated clients."
Ms. DeFilippo will have hours in The Spa on Mondays, Wednesdays, Thursdays, Fridays and every other Saturday.
About Cecil Diaz Hair
With more than 25 years of experience, we feature talented stylists who adapt current trends to your specific lifestyle and fashion sense. We are an upscale salon offering everything hair including blow outs, hair waving, Keratin complex, thermal reconditioning (Liscio by Shimbi Japanese Hair Relaxer) and hair extensions.
Our color processes include Balayage, one of the most modern coloring techniques delivering exceptionally natural-looking highlights, new treatment color, brilliance and full and partial highlights.
Visit us at: http://www.cecildiazhair.com
Source :
Cecil Diaz Hair at Mendham Spa

Business Info :
Cecil Diaz Hair at Mendham Spa
6 East Main Street
Mendham, New Jersey - 07945 United States
Phone: 973-543-9444
Website:
http://www.cecildiazhair.com