Colliers Arranges Sale of Piscataway, N.J., Office Property
Sale Comes at Time of Increasing Momentum for 287 Corridor Submarket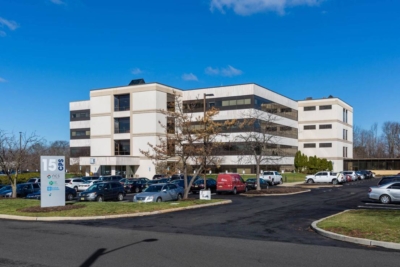 Press Release (ePRNews.com) - PISCATAWAY, N.J. - Jul 15, 2017 - Colliers International Group Inc. (http://www.colliers.com/en-us/newyorkcity) has arranged the $9.1 million trade of a 138,266 rentable-square-foot office property in Piscataway. 15 Corporate Place LLC purchased 15 Corporate Place South from Corporate Place Partners, LLC; the four-story asset is 98 percent occupied by approximately 75 tenants.
Built in 1983 and renovated in 2013, 15 Corporate Place South sits on six acres and features 40,000-square-foot floor plates. The recent capital improvements – including upgraded HVAC, landscaping and parking lot improvements, new carpeting, paint and LED lighting – and an aggressive leasing program contributed to the building's high occupancy at the time of the sale.
"With the goal of maximizing occupancy and improving net cash flow, Corporate Place Partners, LLC's leasing strategy included signing short term leases at below market level rents, which left additional opportunity for the next investor," noted Colliers' Jacklene Chesler, who orchestrated the sale with Matthew Brown and Jack Callahan of the global commercial real estate services firm's Parsippany, N.J., office.
"In turn, the opportunity to acquire a property with an attractive current yield and a significant amount of upside in the form of mark-to-market rent appreciation brought significant investor interest," she said. "We conducted more than 20 tours and registered 13 bidders for the property's live bid process."
Chesler added that 15 Corporate Place South's location further strengthens its appeal. The property is part of Corporate Park 287, a 2.5 million-square-foot office and industrial development offering ease of access to all of New Jersey's major highways; it is located one-half mile from I-287, five miles from the New Jersey Turnpike, seven miles from I-78, and eight miles from the Garden State Parkway. The neighborhood's easy access to an array of nearby hospitality, dining and retail amenities, as well as the region's deep skilled labor pool has attracted major corporate users including Siemens AG, Nomura Securities, Barclays, Marlabs, and Verizon, among others.
The sale of 15 Corporate Place South comes at a time of increasing momentum within the larger 287 Corridor (central) submarket. Comprised of Franklin Township, Middlesex, Piscataway, Somerset, and South Plainfield, the region experienced positive net absorption of more than 650,000 square feet in 2016. At year-end, the availability rate was 18.4 percent, representing a 740 basis point year-over-year decrease from 25.8 percent.
"During the past two years, the Class B availability rate has dropped 900 basis points, from 24.0 percent at year-end 2014 to 15.0 percent at year-end 2016," said Chesler. "Meanwhile rental rates over this period have remained steady around $18 per square foot. If the trend in availability rate continues, this submarket may be poised for rental rate increases going forward."
Likewise, investor interest in the region remains strong. Chesler and her team also recently brokered the sale of One Centennial Plaza, a 245,000-square-foot, Class A office asset in Piscataway.
— End —
About Colliers International Group
Colliers International (http://www.colliers.com/) Group Inc. is an industry leading global real estate services company with more than 16,000 skilled professionals operating in 66 countries. With an enterprising culture and significant employee ownership, Colliers professionals provide a full range of services to real estate occupiers, owners and investors worldwide. Services include strategic advice and execution for property sales, leasing and finance; global corporate solutions; property, facility and project management; workplace solutions; appraisal, valuation and tax consulting; customized research; and thought leadership consulting.
Colliers professionals think differently, share great ideas and offer thoughtful and innovative advice that help clients accelerate their success. Colliers has been ranked among the top 100 outsourcing firms by the International Association of Outsourcing Professionals' Global Outsourcing for 11 consecutive years, more than any other real estate services firm.
For the latest news from Colliers, visitColliers.com or follow us on Twitter (https://twitter.com/Colliers): @Colliers andLinkedIn (https://www.linkedin.com/company/colliers-international). To see the latest news on Colliers International in New York, follow @Colliers_NYC and Twitter (https://twitter.com/colliers_nyc).
For further information, please contact:
Evelyn Weiss Francisco, Vice President
Caryl Communications
Phone: 201-796-7788
Email: evelyn@caryl.com
Source :
Colliers International Group Inc.