Cornerstone Bank Chairman Gary Petersen Named to Federal Reserve Advisory Council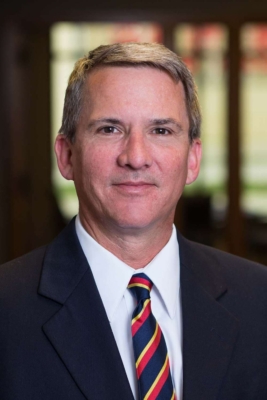 Press Release (ePRNews.com) - BISMARCK, N.D. - Mar 08, 2017 - Gary Petersen, Cornerstone Bank Chairman, has accepted an appointment to the Community Depository Institutions Advisory Council for the Federal Reserve Bank of Minneapolis.
According to the Minneapolis Fed, Council members provide information, advice, and recommendations from the perspective of community depository institutions. Members are representatives of depository institutions (thrifts, credit unions and banks) in the Ninth District with total assets of less than $10 billion. The chair of the Minneapolis Council represents the Ninth District at meetings of the Board of Governors' Community Depository Institution Advisory Council in Washington, D.C. Members are appointed by the Minneapolis Fed President and serve a three-year term.
Petersen is Chairman of the Board for Cornerstone Bank and Cornerstone Holding Company. He is active in several American Bankers Association committees and councils. He also currently serves on the Bank of North Dakota Advisory Board. He is a past Director and Chairman for the North Dakota Bankers Association Board and was previously a member of the North Dakota Department of Banking and Financial Institutions Board. Petersen has served on numerous other community boards and has been an active volunteer for community events. He earned his Bachelor of Business Administration and Juris Doctorate degrees from the University of North Dakota and is a member of the State Bar Association of North Dakota.
Cornerstone Holding Company, based in North Dakota, is the parent company of Cornerstone Bank. One of North Dakota's ten largest financial institutions, Cornerstone Holding Company is an $820 million financial institution. Cornerstone Bank has North Dakota locations in Bismarck, Dickinson, Fargo, Makoti, New Town, Parshall, Plaza, Watford City and a South Dakota location in Sioux Falls. There are Cornerstone Mortgage offices Grand Forks and Minot, North Dakota along with Aberdeen, South Dakota. Cornerstone Bank provides an expansive product offering while staying true to their mission of providing access to financial experts who give straight answers and the best possible financial options. Cornerstone's offerings include business and personal loans, deposits and cash management services, online and mobile banking along with mortgage services. https://www.cornerstonebanks.net/
Please print attached photo with release.
Source :
Cornerstone Bank

Business Info :
Cornerstone Bank
600 2nd St. S., Ste. 100
Bismarck, North Dakota - 58504 United States
Phone: 701.898.0221
Website:
http://www.cornerstonebanks.net/