Cushman & Wakefield: New Construction Boom Continues in Philadelphia Multifamily Market as Rental Rates Rise, Vacancies Remain Flat
Firm Releases Second Quarter 2017 Research Findings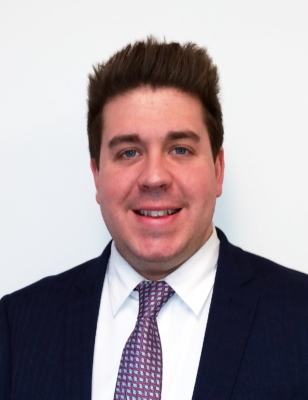 Press Release (ePRNews.com) - Philadelphia, Pennsylvania - Aug 05, 2017 - New construction activity in the Philadelphia apartment market continued at a record-setting pace in the second quarter of 2017, as asking rental rates rose and vacancies remained flat, according to Cushman & Wakefield. The commercial real estate services firm's Philadelphia research team released its second-quarter 2017 Multifamily Marketbeat report for the region.
"The vacancy rate for the Philadelphia MSA's apartment market remained flat year-over-year at 3.9 percent," said Jared Jacobs, Cushman & Wakefield Research Manager. "However, we saw an increase of 10 basis points from year-end 2016 due to the 1,471 new units constructed during the first half of the year."
Average asking rental rates climbed to $1,259 per unit this quarter, up 3.7 percent year-over-year. Effective rents also increased in the second quarter to $1,219 per unit, a 2.0 percent increase from the same quarter of 2016. Absorption has been positive every quarter since mid-year 2015 with a year-to-date total of 1,138 units absorbed.
In Center City Philadelphia, 1,721 new units delivered in 2016, the highest annual new construction total on record for the downtown market. This continues to impact vacancy rates, which jumped to 9.4 percent in the second quarter of 2017, up 250 basis points year-over-year.
The addition of this new Class A product also drove asking rental rates up by 5.2 percent year-over-year, to an average rate of $2,159 per unit. However, average effective rents dropped over the past 12 months to $1,995 per unit, a 1.7 percent decline from the second quarter of 2016. Net absorption in Center City Philadelphia, which has been positive every year since 2008, continued to trend up with 399 units absorbed year-to-date.
Construction activity totals for 2017 are projected to exceed the record highs of 2016, when 3,821 new units were constructed in the Philadelphia MSA. Of that total, 1,721 new units were completed in Center City Philadelphia.
"By year-end we expect 6,448 new units to deliver in the Philadelphia MSA, with 1,905 of those located in the downtown market," Jacobs noted. "With the addition of this new stock, vacancy rates are forecasted to increase in both markets by 40 and 50 basis points, respectively."
About Cushman & Wakefield
Cushman & Wakefield is a leading global real estate services firm that helps clients transform the way people work, shop, and live. Our 45,000 employees in more than 70 countries help occupiers and investors optimize the value of their real estate by combining our global perspective and deep local knowledge with an impressive platform of real estate solutions. Cushman & Wakefield is among the largest commercial real estate services firms with revenue of $6 billion across core services of agency leasing, asset services, capital markets, facility services (C&W Services), global occupier services, investment & asset management (DTZ Investors), project & development services, tenant representation, and valuation & advisory. 2017 marks the 100-year anniversary of the Cushman & Wakefield brand. 100 years of taking our clients' ideas and putting them into action. To learn more, visit www.cushwakecentennial.com, www.cushmanwakefield.com or follow @CushWake on Twitter.
Media Contact:
Karen Ravensbergen/Evelyn Weiss Francisco
Caryl Communications
201-796-7788
karen@caryl.com / evelyn@caryl.com