Discover Town and Countryside with the Chingford Treasure Hunt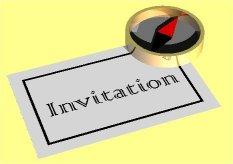 Press Release (ePRNews.com) - LONDON - Aug 18, 2016 - A treasure hunt exploring Chingford, written and organised by Treasure Hunts In London, will take place on Saturday August 27, 2016.
This outdoor treasure hunt will explore the urban heritage that took Chingford from a group of rural hamlets to a thriving London suburb. The adventure includes Epping Forest, the ancient woodland and former royal forest that is managed by the City of London Corporation.
The town of Chingford began as a scattered farming community comprising of three forest hamlets. The Church on the Green established the prominence of the Chingford Green hamlet in 1844.
During Victorian times nearby Walthamstow and Leyton experienced a surge in urbanisation, but Chingford remained an agricultural parish until the arrival of the Great Eastern Railway.
As well as exploring the urban area of Chingford, including the conservation area, players will get to see some of the listed buildings on the edge of Epping Forest.
Teams of 2 to 4 treasure hunters get to solve clues and puzzles and photograph fun assignments before sharing a celebratory drink at the end of the hunt. As always with Treasure Hunts in London events there are prizes for the winners.
Tickets are £20 each and are available from http://www.scavengerhunts.london/chingford.html
Source :
Treasure Hunts in London