EINST Offers Spectrometers and Microscopes in Singapore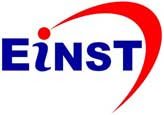 Press Release (ePRNews.com) - Singapore - May 02, 2018 - With a strong operations focus in both Asia and Singapore, EINST is providing a strong supporting role to a broad range of research communities by offering the most advanced technologies and products. They offer joint collaborations with researchers to help them commercialize their innovation for the industry needs ensuring that they achieve their set goals. The company comprises of a balanced and focused team which includes well-skilled and experienced technologists in design and development, tech support, identifying markets trends and new product commercialization as it relates to Bio-medical and Photonics applications both internationally and locally. With an exceptional customer care team to back them up, clients can always be sure that they're working with professionals when they join hands with the company.
Speaking one of their upcoming events, the Managing Director said, "At EINST, we're always looking at how we can impact communities and how far we can extend our reach. One of the ways we do this by participating in various events internationally to let the world know what we do. Just recently, in March, we exhibited in FOM 2018 together with our suppliers: YSL Photonics and PicoQuant where we showcased a variety of products from Microscopes to their accessories. If that's not enough, we'll be featuring in the first AQE international meeting between June 25th to 26th at the Nanyang Centre. You're welcomed to pop by our booth and speak to our friendly Sales Engineers to get to know more about our products."
Clients to know Avantes Spectrometer price can visit EINST websites to have this item addressed. The company offers a variety of items in this category which includes Avantes CompactLine: AvaSpec-Mini Spectrometers, Avantes StarLine: AvaSpec-ULS2048 Versatile Fiber-optic Spectrometer, Avantes StarLine: AvaSpec-ULS3648 High-Resolution Spectrometer and Avantes StarLine: AvaSpec Multichannel Fiber Optic Spectrometers among others. These spectrometers are available at different prices and offer varying functionalities to serve the various demands of clients.
Talking about their fiber optic spectrometers, the Product Manager reiterated, "If you want to buy fiber optic spectrometer, you can rely on us to provide you with the same at some of the best prices in the market. Our fiber optic spectrometer can be used in many applications in the UV/VIS-range and is particularly useful in a time-critical situation which is facilitated by its excellent performance when it comes to response speed. You can select the grating, slit, and detector that best fit your application and the spectrometers are also available in multi-channel or dual versions of up to 10 spectrometers in a 19" where all spectra are taken at the same time."
Clients can now buy microscope in Singapore at EINST that will contribute significantly to ensuring their endeavors run smoothly. The company offers a variety of microscopes which include Nikon Stereo Microscopes, Nikon Inverted Microscopes, Tomocube – Holographic Microscope, and PreciPoint – Digital Microscopes & Scanner among others. All their products meet industry standards, and one can always expect the best performance when they use the items.
About EINST
EINST is a top-rated company specializing in the provision of equipment centered on Bio-Photonics. The company offers a variety of items such as microscopes, spectroscopes, security cameras, and laser & light sources and much more.
Contact Details:
EINST Technology Pte Ltd
1092, Lower Delta Road #04-01-Singapore 169203
Telephone Number: (65) 6276 6928
Email: admin@einstinc.com
Website: https://www.einstinc.com
Source :
EINST