Einst Technology Is Offering Fiber Optic Spectrometer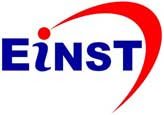 Press Release (ePRNews.com) - Lower Delta, Singapore - Dec 02, 2018 - EINST Technology Pte Ltd provides a substantial support role to a wide range of research community by providing the latest technology and products. They also offer collaboration with researchers to assist them in commercialization their innovation for the industry requirements. EINST Technology has a dedicated management team comprising of skilled technologists in design and development, technical support, identifying market trends and new product commercialization in the field of Bio-medical and Photonics.
Explaining the benefits that customers get when they buy fiber optic spectrometer, the Brand Manager said, "Absolute flexibility in the set-up of your spectrometer at great prices: that is the Starline in a nutshell. Select the slit, grating, and detector that fits your application best and the perfect spectrometer is made especially for you. It's the workhorse of avantes fiber spectrometer line-up, the AvaSpec-ULS2048. Used in many applications in the UV/VIS-range, it is particularly useful in time-critical situations thanks to its exceptional response speed. Priced affordably, the AvaSpec-ULS2048 fiber-optic spectrometer is the choice of many of our most demanding customers."
Options include deep-UV detector coating for better performance in the deep-UV-range, a detector collection lens to enhance sensitivity in the 200-1100 nm range and order-sorting filters to reduce 2nd order effects. Furthermore, the AvaSpec-ULS2048 is available with a wide range of slit sizes, gratings and fiber-optic entrance connectors. AvaSpec-ULS2048 fiber spectrometer is also available in dual or multi-channel versions (up to 10 spectrometers in a 19" rack), where all spectra are taken simultaneously.
Speaking about Microscope Xy Stage, she said, "Prior Scientific proudly introduces their latest and most innovative motorized stage for upright microscopes, the H101F flat top stage. Significant benefits of the new ProScan H101F include a completely flat top plate design that provides unlimited obstruction-free space for external and nose piece rotation. Ultra low-profile sample holders facilitate the use of high NA objectives/condensers while the latest in small high torque motors facilitate access to the condenser and other microscope adjustments. The larger sample holder design area accommodates a variety of applications such as large tissue sections and other custom sample holders."
The H101F ProScan stage incorporates the patented – Intelligent Scanning Technology. In conjunction with extensive testing, Intelligent Scanning Technology (IST) allows each step to be pre-programmed with a unique set of operating characteristics particular to that stage to ensure optimum performance. IST (also available on H101A, H107, and H117 models) allows the ProScan III controller to make any required adjustments to maintain superior orthogonally and metric accuracy.
About EINST Technology Pte Ltd
EINST Technology Pte Ltd specializes in Bio-Photonics and Bio-medical Solution and offers an active support role to a wide range of research community. Customers can also buy Terahertz Detector. Products include; Microscopy Solutions, Spectroscopy Solutions, Imaging Solutions, Lasers, and Light Sources, and Engineering Services. Their mission is to be the de-facto photonics solution provider for the Singapore R&D market, and the critical factor to their customer's success in building a better tomorrow.
Contact Details
EINST Technology Pte Ltd.
Address: 1092, Lower Delta Road #04-01-Singapore 169203
Tel: (65) 6276 6928
Fax: (65) 6276 1558
Email: admin@einstinc.com