Everyday Office Supplies Offers Ink Cartridges in Canada
Everyday Office Supplies is a leading supplier of office supplies, including ink cartridges, in Canada.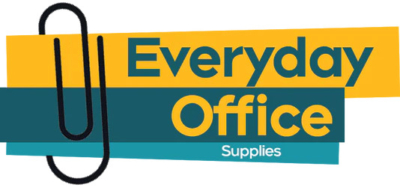 Press Release (ePRNews.com) - New Brunswick - Nov 11, 2022 - Everyday Office Supplies has offered its products at the most reasonable pricing ever since it first opened as a modest office supply company in 2012. The business has rapidly expanded over time and now serves Canada from several sites. Their quick expansion hasn't affected the business's commitment to giving clients the best service possible. The business has expanded by introducing new and cutting-edge product lines while keeping prices under control by producing its goods locally.
In response to a query, Everyday Office Supplies' spokesperson said. "We have what you need, at the price you want, supplied directly to your door from our Montreal or Vancouver warehouses, and we're adding to our inventory regularly. We now have over 4000 goods in stock and ready to ship."
Everyday Office Supplies' knowledgeable team not only offers personalized customer service, but they will take the time to consult with customers to help them determine the most cost-effective option for their needs. While offering numerous online specials, they also make sure to keep their products at competitive prices throughout the year. By keeping prices competitive, they will continue to provide customers with the best possible value in the area. Visit the official website of Everyday Office Supplies for information on costs and to get Kodak ink online for your printer.
The spokesperson further added. "Being a discount office supply retailer, we feel we may assist the greatest number of companies, organizations, and – of course – regular workplaces in being more productive without having to spend a fortune on your requirements."
Everyday Office Supplies, a leading provider of office supplies, including ink cartridges in Canada, is dedicated to providing customers with excellent products and services. In doing so, the company seeks to save its customers time and money on its supplies by offering excellent customer service and fast turnaround times.
About Everyday Office Supplies
Since opening their online site, Everyday Office Supplies has been providing customers with the best remanufactured and compatible printer cartridges for well-known manufacturers, including Hewlett Packard (HP), Canon, Epson, Lexmark, and Brother. Customers can purchase based on their demands for color printing, page yield range, and cartridge type to get better prints for less money while having a less environmental effect. Everyday Office Supplies should be the first pick for anyone searching to purchase brother printer ink in Canada.
Contact Info.
Everyday Office Supplies
242 British Settlement Road Sackville,
New Brunswick
Phone- 1 (866) 452 3492
Website- https://everydayoffice.ca/
Source :
Everyday Office Supplies