"FRONT MEN" & "LIKE THEM" DOUBLE FEATURE RED CARPET PREMIERE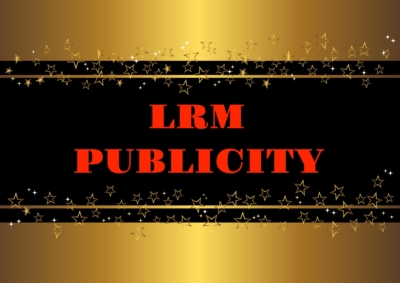 Press Release (ePRNews.com) - Los Angeles, California - Jun 06, 2017 - Neil D'Monte makes his directorial debut with the TV Series Front Men. Brent Kappel makes his directorial debut with the TV Mini Series Like Them. LRM PUBLICITY, Nostrajonus, and Happy Kamper Productions, present the Red Carpet Premiere of both shows at a star studded red carpet double feature event on Thursday, June 15, 2017 at the Downtown Independent Theatre 251 South Main Street Los Angeles, Ca 90012.
Press Arrival: 6:30pm | Red Carpet: 7:00pm | Q&A and Screening: 8:00pm, along with Jon Mack from the Saw franchise as emcee for the evening. Appearing from the cast of Front Men: Jon Simon, Lisa Cash, and Nicole Pedra. Appearing from the cast of Like Them:  Nathaniel Weiss, Dwight Carter, Heath McGough, and Jeffrey Bratz. Other celebrities in attendance shall include: Chloe Noelle (True Blood), Jax Malcolm (The Other Side of the Door), Connor Dean (Cool Cat), Jordyn Star (Child Support), Taryn T. Francis (Glee), Digger Mesch (Ultraviolet).
FRONT MEN is the directorial debut of storyboard artist/actor Neil D'Monte (Jurassic World, Batman V Superman, Pirates of the Caribbean: Dead Man's Chest.) This modern-day Robin Hood tale finds three diverse, life-long friends finding their purpose in life by conning the powers that be in order to level the playing field for women and minorities.
LIKE THEM is a brand new sci-fi mini series created by: Brent Kappel, Dwight Carter, and Douglas Herzog. Society has an off-switch, and Earth has been invaded by a mysterious alien race. "Like Them" is an 8-part sci-fi series about one man's obsession to achieve his ultimate success. The series follows the Hero, a man who is focused on recording the misfortunes of other travelers that happen upon his door step for the purpose of creating his own memoirs of the invasion.
Media credentials are available by email request to assistant@lrmpublicity.com no later than June 13, 2017. For interviews with directors Neil D'Monte or Doug Herzog contact Lisa Malcolm 818-625-7506 or by email lrmpublicity@gmail.com.
Source :
LRM PUBLICITY