Spice up your Event through our online gallery in just 3 minutes
Event Live Photo is the first innovative photography company in Australia. With professional shooting and quick retouching, everyone will get the best quality photos through the online gallery within 3 minutes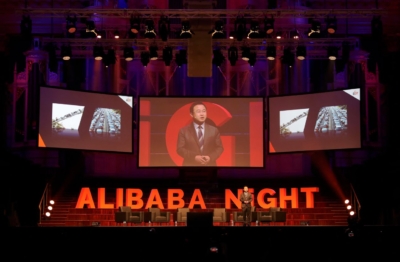 Press Release (ePRNews.com) - Sydney, New South Wales - Feb 11, 2020 - See, share and Download your photos with professionalism

Great news for the people who love photo shooting on the special events. Now, a special event is opened for you by K Vision Studio. Through the professional online gallery, everyone will be able to get best quality high class photos just in 3 minutes. It is the well-known brand that have achieves Global Live photo Sharing platform in Sydney, Australia.
During the event, all guests can come to see, download and share the professional photographs from the customized online gallery. With the professional service and new photography techniques, live event photography Sydney is on the demand now. You will get professional shooting and quick retouching technique for your images.
Benefits Of Live Event Photography
Live event photography is a great way to grow your business, bringing you more exposure and clients. With a customized banner and landing design, you can show the event's details in high-quality professionally-taken images in the fastest way possible. This feature increases the event's quality and audience's satisfaction level, making your event planning and management a success.
Event Photography will provide you the satisfaction and higher engagement of receiving instant images for sharing in the social circles. Each image will come with your logo and QR code for the easy access to the gallery. More crowd will be able to view the event in real time.
While on-site audiences get beautiful photos during the event, live event photos offer more excitement, encouraging your audience to share them through social media. Participants can upload their photos instantly and get likes and shares from their social media friends and followers. Even business professionals get excited about this capability of live event photography because it's a really great way to get people talking about an event.
Here, Images will be captured by professional event photographers. Your real time image will be uploaded using online professional retouching. Then images will be uploaded in the customized online gallery for sharing. You will enjoy the whole process.
Professional photography lovers can come on our live event photography through our online platform https://eventlivephoto.com.au. Now shooting, retouching and sharing is almost synchronized. Enjoy the Event Live Photo- A new solution for event photography.
Book The Best Venue To Spice Up Your Event
Choosing the right venue is crucial to success of an event. You should find the perfect place that everybody can access, which isn't too far from the residences of your prospective guests. It also pays off to select a venue that's spacious enough to accommodate all event activities, including photoshoots. If you want to book a venue for your event, you can get more details here.
About Company: Event Live Photo is the first innovative photography service in Sydney, Australia. All the services and products are created by K Vision Studio itself.