Philip Castleton Photography Offers Commercial Photography in Toronto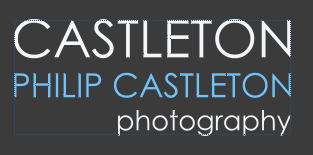 Press Release (ePRNews.com) - Toronto ON, Canada - Mar 14, 2018 - Philip Castleton Photography is a leading commercial photography service provider with its base in Toronto. The company produces high quality at affordable photographs for commercial, corporate and industrial purposes. Philip Castleton is known widely for producing dynamic images that are used in websites, marketing presentations, public relations initiatives, editorial purposes and corporate communications. It also boasts of professional versatility and experience.
Speaking about his passion for photography, Philip Castleton said, "Pictures speak volumes especially when they are captured perfectly. Photography can speak to the target audience. A picture on a company wall, an individual's house, a hospital, a restaurant or a public facility portrays the image of its owner. It is important to have professionalism when taking photos. A professional photographer has to be keen to detail including posture, environment, image quality and even the mood. What Philip Castleton offers our clients are experienced professional photography that resonates with their businesses to be able to turn leads into conversions."
Philip Castleton Photography is the one stop shop for businesses who want to get the best commercial photographer in Toronto. First, it's because the company is conveniently located in Beecroft Road, Suite 1603, making it accessible for everyone in Toronto to access their services, be they emergency projects or long-term projects. Second is than Philip Castleton has 15 years of experience serving reputable companies like ABM Research, Aecon, A&W Food Services, Brookfield Financial and many others. With such experience, it means that the company has extensive knowledge of the area, the market and the choices and preferences of the business entities.  Their consistency in offering value for money services earns them more credit as the best choice of commercial photography in Toronto.
Speaking about service delivery, Philip Castleton continued, "Philip Castleton Photography has seen its success because the company has invested very well in modern equipment, software, and good lighting to ensure that what the client gets is satisfaction. As a professional photographer that is competing for business, we endeavor to understand every need of the business market before we engage our services. We do not just take photographs; we give our clients an image of who they stand for. Our pictures have to connect with the target audience, speak to them, and express the portfolio of the company in just a few words."
Customers who are looking for Toronto commercial photographer, Philip Castleton Photography has the capability and experience to address your requirements. The company has diverse service portfolio that features commercial and business, residential interiors and exteriors, commercial exteriors and interiors, industrial, corporate and retail establishments. Philip Castleton utilizes DSLR cameras with 36-megapixel resolutions that produce quality photographs. Their 5K monitors and advanced computers are used to edit all photos before they are presented to the client. All Philip Castleton has is quality and modern equipment that can offer a business nothing but quality.
About Philip Castleton Photography
Philip Castleton Photography is a commercial photography service provider based in Toronto. The company specializes in shooting industrial work, annual reports, restaurants, interiors, headshots, and architecture. Philip Castleton is an award-winning company that has helped its design clients achieve numerous awards. The company boasts of its experience and professional versatility.
Source :
Philip Castleton Photography Inc.