Philip Castleton Photography Inc. Offers Commercial & Architectural Photography in Toronto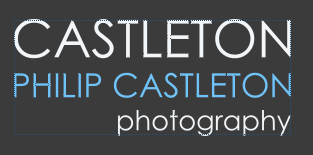 Press Release (ePRNews.com) - Toronto, Canada - Jul 10, 2018 - Philip Castleton is the founder of Philip Castleton Photography based in Toronto, Canada. The professional photographer has been in the photography business covering the whole on North America for over 15 years.  As an award-winning commercial and professional architectural photographer, Philip has produced some of the most dynamic images for corporations, businesses, architects, real estate agents. Some of his artistry has also been used by interior designers, construction professionals and the hospitality sector to grace the walls of their commercial buildings.
Talking about how he comes out with such amazing creations, Philip had this to say, "As an artist, I like getting in the mind of my client and see what he sees through his lenses. I ask my clients to give me as many details as they can through a phone call or an email, detailing their requirements. It is important that I understand the location of the subject matter and the intended usage of the photos. Also, I need to know how many images the client is looking for as well as the time I have to work on the project. Armed with all this information, I am then able to work out the remaining details of the composition, the light and to determine the viewpoint the resultant images need to have to give the strongest impact and long-lasting impression. This is what has got me clients who come back time and again."
In the property industry, there is an excellent demand for dynamic images to be used by real estate agents, architects, interior designers and construction professionals. To find commercial photographer in Toronto who is proficient in Commercial & Architectural Photography is no mean feat. That is unless one goes to Philip Castleton, the professional photographer whose industry-specific images are dynamic and excellent for businesses.
"My images have found their way to being used for websites, marketing presentations, public relations initiatives, corporate communications and also editorial purposes," continued Philip. "When a client wants to take photo shoots for interior design or an industrial situation, I am equally at home in either situation. Over 15 years of experience has equipped me with the experience, professional versatility and I have also acquired a range of equipment capable of handling the most eventualities. As a professional, I, of course, prefer a situation where I have ample time to prepare for an assignment, but, I also understand there are times when the time is of the essence and so have to avail myself to be flexible enough to cater to last minute deadlines. My prices are as realistic as is viable for the business to stay afloat and for my clients not to go bankrupt, something my clients appreciate."
Potential clients looking for commercial photography in Toronto who is experienced in architectural and commercial photography should get in touch with Philip Castleton or visit his website to see the fantastic work he does.  Philip has a knack of seeing more details and producing images with an amazing viewpoint that leaves a lasting impression on anyone who looks at them.
About Philip Castleton Photography Inc.
Based in Toronto, Canada, Philip Castleton Photography is the creation of Philip Castleton, the professional architectural and commercial photographer. Philip has been working all over North America providing amazing photographs for over 15 years. His images always create a lasting impression and have a strong impact on the viewer. Many in the property, building and construction industry use Philip's photos in websites, magazines and as interior décor pieces for offices, and the hospitality industry.
Source :
Philip Castleton Photography Inc.