Philip Castleton Photography Offers Professional Commercial Photography in Toronto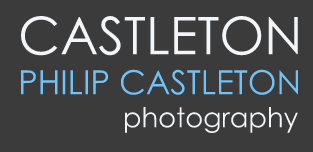 Press Release (ePRNews.com) - Toronto, ON - Aug 03, 2018 - Pioneered by Philip Castleton (an award-winning commercial & architectural photographer), Philip Castleton Photography is a renowned photography company that's taking the industry to a whole new level. Carrying with it years of hands-on experience, the company has had the opportunity to work with dozens of industries which include real estate, corporations, interior designers, hospitality sector, construction professionals as well as various businesses. Using modern photography equipment, the agency aims at creating dynamic images that offer an immediate and lasting effect. Their team consists of well-experienced photographers who see to it that one's requirements are met. Also, their customer service is excellent, and clients can always expect the best results when they partner with them.
Talking about what their images are used for, Philip Castleton said, "At Philip Castleton, photography is what we talk, love and know best. That's why we make sure that every single image we create is a piece of art that says a lot about a particular project. Typically, our images are used for a variety of applications, and this can include marketing presentations, editorial purposes, websites, public relations initiatives and corporate communications among others. These images are personalized to meet the particular requirements of a certain application, and our team of professional staff facilitates the whole process. We're keen to detail, and we'll go beyond our comfort zone to make sure you get images that will leave you smiling at the end of the day."
When it comes to finding the best professional photography in Toronto, one can be sure to do so when they partner with Philip Castleton Photography. The company has risen through the ranks as a result of their never-ending dedication to providing their clientele with spectacular images. The photography firm understands that images have a story to tell and that's why they do their best to ensure this fact comes true for all the photographs they create. Their ability to deliver on various projects has rendered them a giant in the photograph business in Toronto making them the suitable option for all photography needs.
Speaking about the projects they've handled in the past, Philip Castleton added, "Since we made our way into the industry, we've been blessed to make long-lasting partnerships with many clients where they've trusted us to become their photography company. Our collaborations with these entities have enabled us to sharpen our edges when it comes to providing even better services to our clientele. Some of the projects we've worked on include Spadina Subway Extension, Moose knuckles Open at Yorkdale, 2017 Princess Margaret Home Lottery and West Coast Shoots and much more. We're never shy to tackle a challenge, and you can trust us always to deliver."
Philip Castleton Photography has defied all odds to become the best Toronto commercial photography company, and this can be seen in the positive reviews that they attract from their clients. Every photography assignment is unique to them and one that they seek to make a success for their client. They work with all entity sizes and can be relied upon to offer their services with great agility and precision with the end goal being utmost satisfaction for both parties.
About Philip Castleton Photography

Philip Castleton Photography is a reputable company that specializes in the provision of commercial and architectural photography solutions. They possess the best equipment in the photography business, and they're highly reliable and competent.
Contact Details
Company Name: Philip Castleton
155 Beecroft Road Suite 1603
Toronto ON M2N7C6 Canada
Telephone Number: 416-727-7253
Email: philip@philipcastleton.com
Website: https://www.philipcastleton.com/
Source :
Philip Castleton