Philip Castleton Photography Offers Commercial Photography Services in Toronto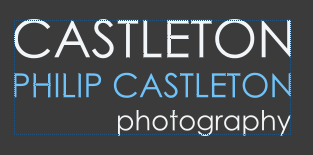 Press Release (ePRNews.com) - Toronto ON, Canada - Feb 08, 2018 - Philip Castleton Photography is a Toronto-based photography firm that's owned and managed by Philip Castleton, who is one of the most highly-qualified photographers in the region. His core competencies feature architectural and commercial photography services for marketing presentation, websites, corporate communication, public relations strategy and editorial purposes. The company's differentiator is the ability to interpret the client's goals to ensure 100% satisfaction in every project.
Philip Castleton explains, "I've been serving the North American region for the past 15 years. During this time, I have attained extensive experience and have a comprehensive understanding of light and composition and leverage this knowledge to determine the viewpoint, delivering images that have the powerful impact and an enduring impression which has earned me a good number of clients over the years. Whenever a customer gives me a photographic assignment, I work diligently towards providing services that meet or exceed their expectations. Once a client submits his/her requirements, I take the time to analyze everything to come up with a suitable quotation of the whole job which will not strain the budget of the client yet still achieve the essential objectives of the project."
Clients who are keen on getting quality shots can hire a professional photographer in Toronto like Philip Castleton. His company is well known for producing high-resolution, eye-catching images that can appeal to anyone who views them. They have invested in a range of state-of-the-art equipment capable of handling any eventualities, and still deliver incredible results. And with their professional versatility, highly experienced crew and excellent client reviews to back them up, architectural and commercial companies seeking for their photography services are guaranteed quality results.
"Whenever a customer has a photography assignment that they would like to give out they look for people who are competent, reliable, focused and team players. Philip Castleton Photography is one place where they will get all those attributes and even more. Our work formula simply states that we should be able to do as we promised the client, ensure we exceed or meet the expectations of the customer, stick to the budget and deliver the goods on time. Through the formula, we have been able to gain the trust of architects, interior designers, real estate agents, and many other clients," concluded Philip.
Companies that are looking to hire commercial photographer in Toronto will love the keen eye for detail that the experts in Philip Castleton Photography have to offer. They take each picture with the end user in mind and go to greater lengths to ensure the commercial organizations that are hiring them, have an easy time selling their products to their prospective clients.
About Philip Castleton Photography
Philip Castleton Photography is professional photography company based in Toronto. They are specialists in commercial business and architectural photography and assure to deliver dynamic images to their diverse clientele.
Source :
Philip Castleton Photography Inc.