Philip Castleton Photography, Inc. Provides Outstanding, Professional Photography Solutions in Toronto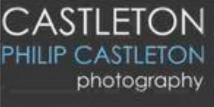 Press Release (ePRNews.com) - Canada - Jan 01, 2022 - Philip Castleton Photography, Inc. offers outstanding photographic solutions in Toronto. It was established by Philip Castleton, a top architectural and commercial photographer in the city. The company strives to meet and exceed clients' expectations. Through their solutions, they help people achieve their photographic objectives. The company approaches every photographic job with attention to detail and enthusiasm. They have gained an excellent reputation for providing only top-notch photographs to their clients.
Speaking about the benefits of professional photography, the company spokesperson said, "Nowadays, various businesses are spending huge amounts of money on endorsing their brands. They normally want their brand endorsement to be of the highest quality and highly impactful. One of the vital elements of such endorsement is the photographs. Clients should look for experienced professionals to get the best solutions. Here are some benefits of professional photography. Professional photography makes one appear established and enhances their reputation in the market. It also showcases one's unique personality and authenticity."
Hire professional photographer in Toronto from Philip Castleton Photography, Inc. The company offers dynamic images for interior designers, businesses, real estate, architects, and construction professionals. They have the required experience and expertise to handle photographic assignments at any location, be it at home or a manufacturing company. The company has a vast number of satisfied clients. This serves as proof of their highly satisfactory services. The company can cater to last-minute deadlines. With them, clients can rest assured of getting realistically priced photographic assignments.
Responding to an inquiry on how does the company price a job, the company spokesperson said, "Each assignment is quoted on a job by job basis, individually assessed as per one's unique requirements and circumstances of the project. Aspects such as complexity of the shoot, travel, time, and image usage are also considered. We are committed to making sure that the fees quoted upfront are very fair."
Philip Castleton Photography, Inc. is among the leading photographic businesses in Ontario. They provide professional photography service in Toronto. Some of the company's services include photography of interiors, photography of architectural exteriors, drone aerial photography, industrial photography, and many more. Over the years, the company has served a wide variety of businesses. This ample experience has enabled them to produce images that have a strong impact and lasting impression. The company has invested in the latest DSLR cameras, 5K monitors, and state-of-the-art Apple computers to ensure that they provide exceptional solutions to its clients.
About Philip Castleton Photography, Inc.
Philip Castleton Photography, Inc. offers award-winning photographic services in Ontario. Their images are used for marketing presentations, editorial purposes, corporate communications, websites, and public relations initiatives. The company is dedicated to delivering the best work possible on time and within one's budget. They closely work with their clients during photographic assignments to meet their various needs and requirements.
Contact Details
Philip Castleton Photography, Inc.
155 Beecroft Road Suite 1603
Toronto, ON M2N7C6
Canada
Telephone: 416-727-7253
Email: philip@philipcastleton.com
Website: https://www.philipcastleton.com/
Source :
Philip Castleton Photography, Inc.