Philip Castleton Photography, Inc. Offers Dynamic Images In Toronto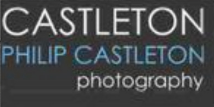 Press Release (ePRNews.com) - Canada - Jun 15, 2022 - Philip Castleton Photography, Inc. offers numerous photographic services in Ontario. They aim to interpret clients' objectives in a way that makes sure that the goals are optimally realized. The company typically approaches photographic tasks with enthusiasm, imagination, and attention to detail. This allows them to provide solutions that not only meet but also exceed clients' expectations. The company is aware of the fact that people are usually influenced by dynamic images that have an immediate and lasting impact. That is why they are dedicated to providing top-notch photographs to their clients.
Speaking about the company's equipment, the company spokesperson said, "We have a range of quality equipment that enables us to offer the best photographic services to our clients. Some of the equipment includes the latest DSLR cameras, 5K monitors, state-of-the-art Apple computers, ample strobe power, miscellaneous lighting equipment, and many more. For more information about our services, clients can contact us."
Hire a commercial photographer in Toronto from Philip Castleton Photography, Inc. The company offers award-winning commercial photographic solutions in the city. Over the years, they have produced dynamic images for the hospitality sector, construction professionals, interior designers, real estate agents, and many more. The company has deep experience in the business. This enables them to know how to handle various eventualities. Whether one wants an interior design shoot at home or in an industrial setting, one can rely on the company. The company is dedicated to providing the best photographic solutions. They can cater to last-minute deadlines.
Offering insight into why one should hire a commercial photographer, the company spokesperson said, "Over the years, modern photography has become more technical and standardized. True creativity still lies in capturing and controlling light in conjunction with a particular subject. That is why clients should consider hiring commercial photographers. When choosing a commercial photographer, individuals need to select the one who possesses creativity and a clear shooting style. They should make sure that they read the licensing agreement of the photographer."
Philip Castleton Photography, Inc. offers a wide range of photographic services. They specialize in architectural photography in Toronto. The company's images are usually used for marketing presentations, public relations initiatives, websites, corporate communications, and many more. It was founded by Philip, a professional whose awareness of light and composition and determination of viewpoint results in images that have not only a strong impact but also a lasting impression. Since its inception, the company has consistently provided top-quality solutions to its clients. This has enabled them to earn a high percentage of repeat clients.
About Philip Castleton Photography, Inc.
Philip Castleton Photography, Inc. offers professional photographic solutions. Their images assist clients in marketing their firm's expertise more effectively. With the company, one can easily get solutions that meet their individual aesthetic and budgetary requirements. The company is dedicated to fostering long-term rewarding collaborations with its clients.
Contact Details
Philip Castleton Photography, Inc.
155 Beecroft Road Suite 1603
Toronto, ON M2N7C6
Canada
Telephone: 416-727-7253
Email: philip@philipcastleton.com
Website: https://www.philipcastleton.com/
Source :
Philip Castleton Photography, Inc.