Global Superstar O'Bryan Returns With Brand New Single And Ballads Collection "For The Love Of You"
O'Bryan announces his new ballad collection available June 9th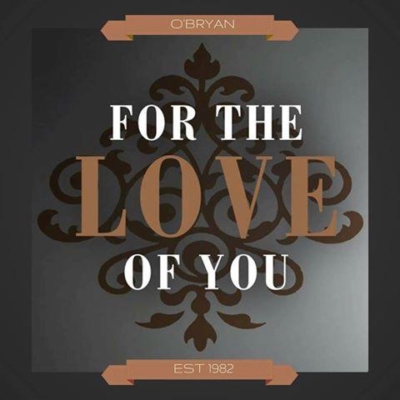 Press Release (ePRNews.com) - NEW YORK - May 18, 2017 - Critically-acclaimed international superstar O'BRYAN has unveiled today his first piece of solo music in nearly ten years. The new single titled "FOR THE LOVE OF YOU" is now available for streaming and download at all DSPs. The multi-instrumentalist has also announced his highly-anticipated ballad collection album – also dubbed FOR THE LOVE OF YOU – will arrive everywhere June 9th.
The master balladeer will appear live at the Orange County Funk Fest with ZAPP, SOS Band, Chocolate Milk, Slave, The Dazz Band, Lakeside and Evelyn Champagne King
FOR ALL PRESS MATERIALS, PLEASE VISIT:
goo.gl/OKYnft
*ABOUT O'BRYAN*
O'Bryan remains one of the most popular pop/R&B singers of the 80's. Introduced to the entertainment world by Soul Train Creator, the late Don Cornelius, O'Bryan top the R&B charts with a number of smash hits. O'Bryan first hit the charts with the popular, controversial 1982 song "Gigolo," which hit the R&B top 10, and the accompanying debut album, Doin' Alright, was also a hit. In 1983 O'Bryan returned with an excellent mid-tempo remake of Stevie Wonder's "You and I," arguably topping the master's original version. It hit the Soul Top 20 and continued the young singer's ascent. The album of the same name hit the top 20 and also included the singer's "Soul Train's A Comin'," the popular music show's theme song for the next four years. In 1984, momentum carried his next album, Be My Lover, to the top of the charts peaking at No.3. The first single — the insistent, chugging "Lovelite" — marched to the top of the Billboard R&B Singles chart. But it was O'Bryan's penchant for ballads — the quiet storm staple "Lady I Love You;" the lovelorn "You're Always On My Mind;" and "Go On And Cry," which was the third single — that shone as the album's highlights and forever cemented O'Bryan's legacy as the premiere balladeer of R&B Funk and sensuous slow jams.
WEBSITE (http://www.obryanmusic.com/)
FACEBOOK (https://www.facebook.com/OBryan-1636079906698674/)
TWITTER (https://twitter.com/obryanmusic)
INSTAGRAM (https://www.instagram.com/obryanmusic/?hl=en)
YOUTUBE (https://www.youtube.com/results?search_query=o%27bryan)
Source :
O'BRYAN