HOUSTON'S NUMBER 1 MOLD EXPERTS JOIN HOUSTON METRO CC
Smart solutions offered to Metro residents and business to beat mold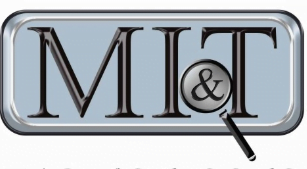 Press Release (ePRNews.com) - Houston, TX - Nov 30, 2018 - Mold is a scourge to the health of thousands of people, young and old, as breathing in the spores can be detrimental to their health. So a test to discover the source of that strange smell on your premises is the way to go.
And the experts from Mold Inspection & Testing Houston ((http://moldinspectionandtest.com/houston-tx/)are on hand to do just that for Houston Metro residents and businesses.
The licensed consultant, who recently joined the Houston Metro Chamber of Commerce(https://business.houstonmetrocc.org/list/member/mold-inspection-testing-houston-4767), offers one defining goal: to confirm or deny the presence of mold, locate the source, find out how bad it is, and how far it has spread.
"We have the experience to deliver quality, no-fuss results to the client and give them a greater understanding of what does or doesn't need to be done," highlighted a spokesman MI&T Houston .

"Sometimes results show there is no problem and no further action is needed. However, where an issue exists, we will provide every client with a detailed protocol for removal and recommend the work that needs to be done."
He added: "While every situation is unique, we have seen countless problems across Houston Metro which are very similar. Clients can be sure that by the time our report is finished, whether they have a problem and what they need action if they do."
Recent studies have shown that breathing in spores of mold that are released into the air by this fungus on a regular basis can have serious consequences; especially for the very young and elderly, and people with pre-existing conditions.
While mold can potentially be dangerous, it is also important to know that there are "normal" levels of mold in every indoor environment. Mold Inspection & Testing Houston's experts will be able to discern between certain kinds of mold that are not toxic and can be treated by clients without expensive remediation costs.
To find out exactly what is going on at a property, experts compare an outside sample from the local area to an inside sample for comparison to see if levels are normal or elevated. You can take a look at our YouTube posting about what we do here: (https://www.youtube.com/watch?v=sX8oY4qkG-o)
Inspectors may suggest additional testing to get a clearer picture of a situation. This may include additional air samples from separate rooms or inside walls, or surface samples when visible mold is present."But our main goal is to establish what is going, act on it and give the client peace of mind," he added.
If you have any questions or are ready to schedule your mold inspection, please call Mold Inspection & Testing Houston us today at 713-496-0969. Customer representatives are standing by ready to answer any questions you may have. You can also email them at: houston@mitmold.com