Indusgeeks Offering Customized Business Simulated Gamification Training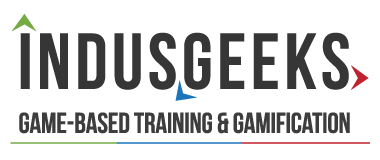 Press Release (ePRNews.com) - San Jose, CA - Mar 14, 2018 - Indusgeeks was formed in San Jose 8 years ago to provide business solutions based on simulated gamification learning.  Their clients have discovered that business simulations and simulation-based training benefit learners greatly.  They can be used to help learners understand complicated subjects in a very efficient way.  The learners improve their capacity to retain knowledge and new concepts.  Not only do the learners improve but gain a lot of satisfaction from their accomplishments. The customized simulated gaming training provider makes available learning solutions that are fun, interactive and entirely immersive.
One of the Directors talking about the simulated gaming and business training offered by Indusgeeks had this to say, "Simulation learning has shown substantial effective results in various industries. In Medicare, nurses and doctors using simulations to train for different scenarios and procedures have shown an accumulated efficiency increase of 80%. We get the same kind of results while training in the armed forces using virtual training modules, a 70% more effective as opposed to normal training methods."
Indusgeeks have the best gamification in sales training on offer for the business training.  They are one of the top game based e-learning and game-based trainers. Their expertise in designing highly efficient custom-made e-learning solutions work very well for specific training and learning needs based on industry, demographic and skill. Simulation-Based Learning creates a risk-free training environment that uses rich 3D simulations so that the learners understand the concepts addressed by the corporate training process.
The director also said, "At Indusgeeks, we have developed games that address real-life training needs in various industries. We have developed such training programmes for some clients such as Infosys, Max Life Insurance, Essar Oil & gas and Cognizant Technologies. We excel at developing custom-made e-learning game-based training solutions. Many companies are turning to Business gaming simulations training as they have proven to be a cost-effective way to improve the  efficiency of employees, reduce the time needed to train and increase productivity levels."
With eight years' experience in the sales gamification training, Indusgeeks are experts at creating rich, highly interactive and immersive custom corporate training solutions. Such training focuses wholly, and soft skills game for sales training. When they build customized game based sales training solutions that allow the sales team to learn while on the field.
About Indusgeeks
Indusgeeks are based in San Jose California from where they have been developing simulation sales training gamification and e-learning solutions that are industry specifications. With over eight years' experience, Indusgeeks provides excellent e-learning tools made to the specifications of the client. Working in collaboration with the client organization they are able to design an e-learning training sales solution that works well for them. The content they create is SCORM and Tin Can compliant, which ensures that the material produced works well with the existing training structure.
Source :
Indusgeeks USA, Inc.