Kathy Nesbit Vacations Helps People Find Suitable Vacation Rentals at Fort Myers Beach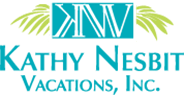 Press Release (ePRNews.com) - USA - Jun 03, 2020 - Kathy Nesbit Vacations, Inc. is widely recognized and appreciated for its capability of enabling vacationers to find the most appropriate vacation rentals on Fort Myers Beach. The company has been fulfilling the myriad vacation accommodation requirements of its customers for over 40 years. No matter what type of accommodation people demand, Kathy Nesbit Vacations' capable team goes overboard for finding precise accommodation for them. After gaining insights into the exact requirements, tastes, and expectations of customers, the company comes up with the most appropriate rental accommodation recommendations.
Kathy Nesbit Vacations' spokesperson during an interview stated, "There are no two ways about the fact that multiple factors together make vacations blissful. A correct and ideal vacation rental is one of these factors, which is not that easy to find and book. Vacationers require putting in a good deal of time and effort searching for the same and doing this also doesn't suffice most of the time. However, nothing is difficult for those who entrust the task of finding a suitable vacation rental at Fort Myers Beach to us. We at Kathy Nesbit Vacations have the intent and years of experience in finding and suggesting vacation rentals suiting tastes, budget, and requirements of vacationers."
Kathy Nesbit Vacations is a family-owned company renowned for helping people to search for ideal Fort Myers Beach condo rentals that they desire and deserve. The company feels proud for having served generations of customers, as who first came as honeymooners now come with their grandchildren to book vacation rentals at the beach. Serving from the same location at the beach for decades, the company knows the location like the back of its hand. There is no street, nook, or corner that its team is not familiar with. Having traveled to every popular tourist spot, tasted meals at every leading restaurant and hotel, having participated in all the adventurous activities, and more, they have firsthand experience of everything that Fort Myers Beach has to offer.
The spokesperson added, "As all our team members are local, they know virtually everything about the island. They feel more than happy to assists vacationers, suggesting them amazing water activities, visit local markets, restaurants, take short-cuts, and so on. To ensure that individuals, couples, families, and groups end up choosing apt Fort Myers condo rentals, our team remains ready to help customers in every manner possible. Vacation rentals that we suggest offer people a 'home away from home' feeling."
Kathy Nesbit Vacations has given its website an easy-to-use interface and attractive appeal. People can browse vacation rental categories with ease and then shortlist those matching their requirements. The 'Availability Chart' online is there for helping people find out whether properties they intend to hire are available during their vacation dates or not.
About Kathy Nesbit Vacations:
A renowned family-owned enterprise, Kathy Nesbit Vacations has been offering ideal vacation rentals to vacationers at Fort Myers Beach for more than four decades. Those interested to book vacation rentals at the beach can visit Knvinc.com.