Kathy Nesbit Vacations, Inc. Providing Vacation Rentals in Fort Myers Beach at Affordable Prices
Kathy Nesbit Vacations is known for offering high-quality vacation rentals on Fort Myers Beach. The company's professionalism and care towards customers are evident in all they do, from following guidelines to ensuring customer safety with every step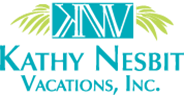 Press Release (ePRNews.com) - Fort Myers Beach, FL - Nov 20, 2022 - Fort Myers is a city that people from all around the world have loved for years. Its pristine coastlines and beautiful landscapes make it one of Florida's most popular vacation spots, especially for families looking to escape everything else for some peace & relaxation time together! The property's location offers a lot, with excellent facilities such as swimming pools, tennis courts, and restaurants. There are also many nearby attractions, including natural parks that host wildlife reserves – it's perfect for those who want some time away from city life!
A spokesperson for Kathy Nesbit Vacations recently said, "Kathy Nesbit Vacations offers Fort Myers condos that provide a great view of the city and its many attractions. Our condos are reasonably priced, so you can enjoy all Fort Myers offers without breaking the bank. From fishing to golfing, from beaches to botanical gardens, there is something for everyone in this beautiful city! Come and see what makes Fort Myers a popular vacation destination. You won't be disappointed! Kathy Nesbit Vacations offers a variety of condo rentals in Fort Myers Beach, Florida. Our condos come fully furnished and provide all the amenities you need for a relaxing beach vacation. Plus, we include vital information like Wi-Fi codes and check-in times to help make your stay as smooth as possible. Fort Myers was recently voted America's 'Best Beach Town' by an online travel website, so you know you're in for a good time! Book your rental today and enjoy everything this beautiful town offers."
Looking for vacations in Fort Myers Beach? Kathy Nesbit Vacations Inc. is the best place to get condos in Ft Myers Beach, with options for vacations on this beautiful coast or coming back again when you are next visiting town. With sheer hard work and determination, Kathy has made her company one of the top services!
The spokesperson further stated, "Fort Myers is not only one of America's most beautiful beaches, but also home to some incredible history. The city has been hit hard by the recent pandemic, though, and you may find yourself surrounded by struggling businesses in your travels here – we're working hard at Kathy Nesbit Vacations so that all our guests are provided with clean accommodations during their stay! Kathy Nesbit Vacations provides guests with a unique experience that can't be found at other resorts. The resort is located on Fort Myers Beach, which offers stunning natural beauty and many fun activities like crabbing offshore. From the moment you arrive, you will feel like part of the family. Whether you are looking for a relaxing getaway or an exciting adventure, Kathy Nesbit Vacations has exactly what you need. Contact us today to learn more about our resort and start planning your dream vacation!"
Want to book vacation rentals in Fort Myers Beach, FL? Spend your summer in Ft Myers Beach and experience the beautiful sunsets, dolphins playing underwater or even turtles lazily swimming alongside you while sipping iced coffee from one of their hammocks. You can enjoy all Florida offers without having to leave at night when it's time for some peace and quiet!
About Kathy Nesbit Vacations, Inc.
If you want to book Fort Myers Beach weekly rentals, Kathy Nesbit Vacations, Inc., offers an unparalleled selection of condos with everything you need for the perfect getaway! With a customer service team dedicated to ensuring your vacation is enjoyable and worry-free, they can't wait until guests arrive.
Contact Information
Kathy Nesbit Vacations, Inc.
Address: 7205 Estero Blvd. Suite #707 Fort Myers Beach, FL 33931 USA
Telephone: (239) 463-4253
Website: https://www.knvinc.com/
Source :
Kathy Nesbit Vacations, Inc.