Kathy Nesbit Vacations Provides the Best Fort Myers Beach Vacation Rentals
Kathy Nesbit Vacations is a reputed and the most preferred provider of rental accommodations at Fort Myers Beach.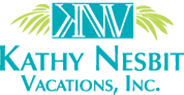 Press Release (ePRNews.com) - USA - May 21, 2020 - The very stunning Fort Myers Beach is a popular vacation destination for couples, individuals, groups, and families alike. Many vacationers visit it every year for indulging in various activities and creating lifetime memories. Dedicated to enabling vacationers to enjoy comfortable stays at Fort Myers Beach, Kathy Nesbit Vacations is a distinguished rental accommodation provider. With a convenient location at the beach, this leading rental accommodation provider has been serving its customers with a difference for over 40 years.
While offering insight into Kathy Nesbit Vacations, the company spokesperson stated, "Every business and organization has to be doing something right and being extraordinary for staying strong in the market for a fairly long time. Doing the same, we have gone from strength to strength ever since our inception over four decades ago. Our family-owned company is the most experienced and well-established rental company on the island.  Knowing the place so well and highly passionate about fulfilling customer requirements, we specialize in providing them with excellent accommodations. Every rental accommodation that we recommend has the best of modern amenities, is unmatched in terms of the location and view, and is competitively priced."
Knvinc.com especially has become a go-to option for those who don't wish to stay in hotel rooms, as they find them too expensive and formal. They like to stay in homes, condos, and apartments suggested by Kathy Nesbit Vacations, as they tend to provide them with a home away from home feeling. The company has served generations of guests, making them happy and satisfied every time they have chosen Kathy Nesbit Vacations. Those who first came as honeymooners now come with their grandchildren to book ideal rental accommodations at the beach.
The spokesperson added, "Operating from the same location from the very start and all our team members being local, we as a company know the entire island like the back of our hand. We not only assist people in finding the bestFort Myers condo rentals but also help them make the most of their vacations at Fort Myers Beach. We work as destination specialists, recommending the best to do and see things to vacationers. Having traveled to every nook and corner, visited every hotel, having dined at every restaurant, etc, our team suggests the best options to vacationers. We tell them the shortest routes, the best markets they can visit, most adventurous water activities, etc."
Booking ideal vacation accommodations can be stressful but not when one entrusts this task to Kathy Nesbit Vacations. The company takes all the hassles out of the process so that customers can have seamless booking experiences. The company's team remains on its toes for assisting customers from the very start and helps them pick vacation rentals that perfectly suit their taste and budget.
About Kathy Nesbit Vacations:
Kathy Nesbit Vacations is a leading rental accommodation provider in Fort Myers Beach. Its professional team helps people to choose from hundreds of lovely and fully equipped island vacation homes. For checking out Fort Myers Beach condo rental availability, people can refer to the availability chart present on the company's website.