Kathy Nesbit Vacations, Inc. Offers Alluring Weekly and Bi-weekly Vacation Rentals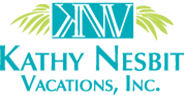 Press Release (ePRNews.com) - FL, USA - Nov 16, 2021 - Kathy Nesbit Vacations, Inc. is a company that is here to assist clients in selecting and renting ideal Ft Myers Beach vacation rentals that are perfect for them and their friends and families. They endeavor to provide each of their clients with alluring vocational rentals that correspond to their budgets and requirements. In fact, most of the vacation rentals that the company avails to clients have high-tech security surveillance installed, 24-hour concierge, fitness and recreation facilities, and more.
The company spokesperson said, "Great beaches are one of the reasons why most people travel or buy in Southwest Florida, and fortunately, they find Fort Myers coastline is as pristine and beautiful as ever. For decades, individuals with young children have returned to Fort Myers Beach to create childhood and family memories. This is because of the barrier island of Fort Myers Beach Island. It is the perfect place to start any beach excursion. In fact, its abundant wild life, white sandy beaches and first class amenities are considered the most alluring of the barrier islands in the country."
In need of vacation weekly rentals at Fort Myers Beach? Kathy Nesbit Vacations, Inc. is home to the best vacation rental properties on Fort Myers Beach. The company has been in operation on the Beach for over 40 years. This has made them to become one of the most experienced rental companies on the island. As a result, clients can rely on them to have an enjoyable vacation experience possible on the island. Through them, clients have access to weekly, bi-weekly, or monthly vacations rentals. Their vacation rentals are equipped with a wide array of amenities sure to please even the most particular of guests.
The company spokesperson added, "At Kathy Nesbit Vacations, Inc., we arrange holiday rentals to enable guest visiting the Ft Myers Beach enjoy the beach at its best. Therefore, whether one want to come to Ft Myers Beach on vacation or want to buy a new home or condo, we can help them have it all. Moreover, we can help them find ideal leisurely places on the beach."
Since its inception, Kathy Nesbit Vacations, Inc. has served many Fort Myers Beach vacationers for quite a time and thus, has the know-how of which condo or vocational rental is best for their clients. They have access to the local Multiple Listing Service, which enables them to dig out the ideal vacation rental property for their clients. The company only selects those vacation rentals that will give clients an opportunity to spend some delightful time with their families or friends. Thus, with them, clients are of getting the most out of their Fort Myers Beach vacations. So, book vacation rentals in Ft Myers Beach through the company for they have an attention to detail, and this can easily be seen immediately when one enters one of their vocational rental properties.
About Kathy Nesbit Vacations, Inc.
Kathy Nesbit Vacations, Inc. is a reputable and reliable company that visitors on Fort Myers Beach can trust to rent their ideal vacation rentals. They have helped many clients get the perfect vacation rentals that will enable them to enjoy the best vacation experience possible. Those wanting to book vacation rentals at Fort Myers Beach can consider contacting the company.
Contact Details
Kathy Nesbit Vacations, Inc.
7205 Estero Blvd. Suite #707
Fort Myers Beach, FL 33931 USA
Telephone: (239) 463-4253
Website: https://www.knvinc.com/
Source :
Kathy Nesbit Vacations, Inc.