Mediaocean Renews Lease at Heights Plaza in Hasbrouck Heights
Software Platform Provider Occupies 12,400 SF at Alfred Sanzari Enterprises' Office Building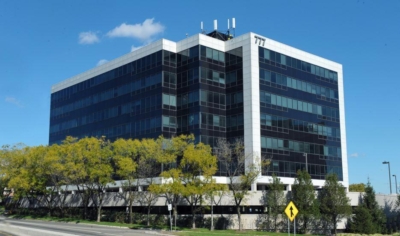 Press Release (ePRNews.com) - HASBROUCK HEIGHTS, N.J. - May 31, 2017 - Mediaocean (http://www.mediaocean.com/) – the leading software platform provider for the advertising world – has renewed its 12,400-square-foot lease at Heights Plaza in Hasbrouck Heights. Located at 777 Terrace Ave., the Class A office building is owned and managed by Alfred Sanzari Enterprises (http://www.sanzari.com/). The transaction was negotiated in-house by Stephen C. Jennings, Alfred Sanzari Enterprises' vice-president of leasing and marketing. Rémy P. deVarenne Jr. of CBRE represented the tenant.
Headquartered in New York with 14 offices worldwide, Mediaocean has been a Heights Plaza tenant since June 2009. "We have been a tenant at Heights Plaza for seven years," said Gordon Cohen, Mediaocean's executive vice president, global agency systems. "The building's proximity to New York City and superior highway access, combined with ample on-site and neighborhood amenities, are ideally suited to our organization's needs."
Offering 200,000 square feet of office space on six floors, Heights Plaza is located at the intersection of I-80, Route 17 and Route 46, just minutes from the George Washington Bridge and near major highways including the New Jersey Turnpike and Garden State Parkway. Amenities include abundant covered parking, an on-site cafeteria, a security/concierge center and Manhattan skyline views. Heights Plaza is located across from the Hilton Hasbrouck Heights hotel and within two miles of Teterboro Airport.
"Many companies are attracted to Heights Plaza because of its location and amenities, but they choose to stay and grow here in part because of our team's dedication to providing tenants with the best possible experience," said Jennings. "We are pleased that Mediaocean has elected to renew its commitment to Heights Plaza, and look forward to continuing our long-standing relationship with this successful tenant."
Headquartered in Hackensack, Alfred Sanzari Enterprises is a multi-generation family owned and managed business, and one of New Jersey's premier real estate developers, owners and managers of commercial, residential and hospitality real estate. The organization continues to strategically expand and diversify its industry-leading portfolio through both development and acquisitions, while streamlining its business operations. The company prides itself on its integrity and is known for the quality design and construction of its buildings, proactive and responsive property management team and outstanding relationships with its tenants. Many of Alfred Sanzari Enterprises' office, industrial, medical, residential and hospitality properties are iconic landmarks in their respective markets, including the Alfred N. Sanzari Medical Arts Building in Hackensack as well as the Glenpointe Office Complex and Glenpointe Marriott in Teaneck.
###
About Alfred Sanzari Enterprises (http://www.caryl.com/alfred-sanzari-enterprises/)
Follow Alfred Sanzari Enterprises on Facebook (https://www.facebook.com/pages/Alfred-Sanzari-Enterprises…), Twitter (https://twitter.com/alfredsanzarire) and Instagram (https://www.instagram.com/alfredsanzarienterprises/)
Source :
Mediaocean