Meridian Art Experience in Delray Beach's Pineapple Grove to Feature Environmental Artist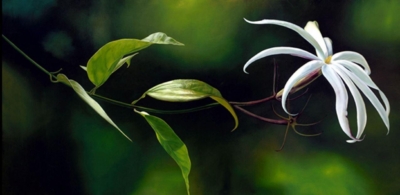 Press Release (ePRNews.com) - DELRAY BEACH, Fla. - Apr 15, 2017 - The Meridian Art Experience in Delray Beach's Pineapple Grove to Feature Environmental Artist Carin Wagner in May
Opening Night at 'the mAe' coincides with the First Friday Art Walk on May 5, 6 to 9 pm
(Delray Beach, FL – April 12, 2017) James Blumenfeld and Susan Romaine, the principals behind The Meridian Art Experience today announced that environmental artist Carin Wagner will be featured at the mAe throughout the month of May. The new exhibition will open on May 5 to coincide with the popular First Friday Art Walk, from 6 to 9 pm.
Located in Delray Beach's bustling Pineapple Grove Arts District, the mAe represents "a diverse and fantastic world from the middle art market of emerging and mid-career fine contemporary artists," says Blumenfeld.
"At the mAe, we believe there is a vibrant, but under-served community of art enthusiasts who are interested in fine art that isn't homogenized," he adds. "They are seeking to learn more and are hungry for experiential ways to do so. In fact, they are eager to engage in the fine art of living with art."
Carin Wagner
An award-winning South Florida artist, Carin Wagner works predominately in oil on canvas, with a message of environmental protection at its core.
She has exhibited throughout the U.S., including shows at the Sherry French Gallery and the Silvia Wald + Po Kim Gallery, both in New York City; the Lawrence Gallery in Scottsdale, Arizona; and at the Lake Worth gallery of the Cultural Council of Palm Beach County, and the Lighthouse Center for the Arts in Tequesta. In addition, her work has been included in multiple museum shows, including the Museums of Art in Boca Raton, Coral Springs and Fort Lauderdale.
Her numerous artistic awards include the Peoples' Choice from the Cultural Council of Palm Beach County, which she won two years in a row; the Peoples' Choice from Lighthouse Art Center; first place in Continuum Palm Beach; as well as the Mahlon Cline Award of Excellence and the Dorothy L. Irish Memorial Award. Ms. Wagner also is a two-time winner of the DiVincenzo Award for Life Drawing.
Her work has been featured in the book Grand Ambition, by G. Bruce Knecht, and written about extensively in such publications as the Sun Sentinel, Palm Beach Post, Gallery and Studio, an International Art Journal, Architectural Digest, Florida Design Magazine, On View Magazine, Showboats International, and many others. Armand Bolling Fine Art in Juno Beach, The Lawrence Gallery in Scottsdale, AZ, and the Cultural Council of Palm Beach County currently represents Ms. Wagner.
About the mAe:
The Meridian Art Experience is located at 170 NE 2nd Avenue in Delray Beach's popular Pineapple Grove Arts District, and is open noon to 8 pm Wednesday, noon to 10 pm Thursday, Friday & Saturday; noon to 5 pm on Sunday; and by appointment on Monday and Tuesday.
The mAe also offers a full range of professional artistic services including:
· the mAe Gallery: Space for contemporary and emerging artists across diverse media.
· the mAe Group: How to buy, manage, collect and consign art.
· the mAe Art Services: Framing, Installation and in-home consultation
· the mAe Space: Event space rental for parties and events.
For more information about the mAe, please call 407-921-6931 or visit www.maefineart.com.
Available for Interview:
James Blumenfeld
The Meridian Art Experience
407-921-6931
jim@maefineart.com
Media Contact:
Gary Schweikhart
PR-BS, Inc.
561.756.4298
gary@pr-bs.net
Source :
PR-BS Inc.