Milrose Consultants Partners With Permit Advisors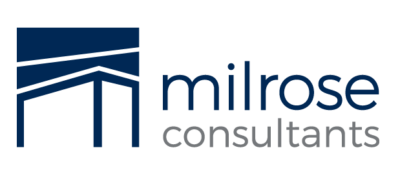 Press Release (ePRNews.com) - NEW YORK - Oct 13, 2020 - Milrose Consultants is pleased to formally announce a strategic partnership with Permit Advisors, a leading full-service permit expediting and consulting firm based out of Los Angeles, California.
Founded by President Roy Hasson in 2008, Permit Advisors has developed a phenomenal reputation in the commercial real estate industry and has earned the trust and respect of some of the nation's top corporations in the retail, hospitality, automotive, office, and healthcare business sectors.
A little over a year ago, Milrose took the next step forward in growing the company's services and market reach by entering into a partnership with Southfield Capital, a private equity firm that specializes in scaling growth-oriented mid-sized companies in the business services sector.
The Milrose Consultants and Permit Advisors alliance will allow both companies to leverage each other's capabilities and geographic reach to better serve their clients and enhance the portfolio of services they can offer across an expanded national footprint.
Domenick Chieco, CEO of Milrose Consultants, commented, "The combined Milrose and Permit Advisors national platform will allow us the unique opportunity to provide a broader and more diverse set of services in New York, California, and across the country. We are thrilled to partner with this incredible team and together leverage and grow our industry leading size and market share."
President of Permit Advisors, Roy Hasson, said, "I'm very excited to join forces with Southfield Capital and Milrose Consultants in a strategic partnership focused in growth and expansion on a national level. By partnering with these two great firms, we will have the ability to provide a higher quality of service to our client base in existing and new markets."
About Milrose Consultants:
Milrose is a leading provider of building code compliance, fulfillment, and consulting solutions to the Class A commercial real estate market. The Company enables clients to outsource the burden associated with navigating the highly regulated and complex building compliance environment through its diverse portfolio of permitting, code & zoning, regulatory filing, due diligence and other compliance solutions.​
For more information, please visit www.milrose.com.
Media Contact:
Allanna Wallace
Email: awallace@milrose.com
Tel: 646.459.8649
Source :
Milrose Consultants