Natasha Halevi, Kansas Bowling, And Parker Love Bowling Set To Star In Tiki-epic "primitiva"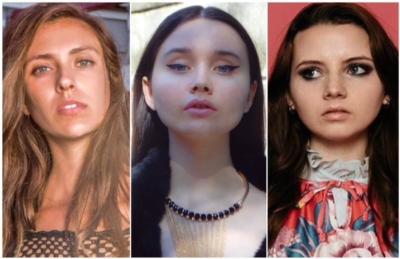 Press Release (ePRNews.com) - HOLLYWOOD, Calif. - Feb 24, 2017 - Actresses Natasha Halevi, Kansas Bowling, and Parker Love Bowling are heading to Costa Rica to shoot an epic tiki-themed film about mass hysteria titled "PRIMITIVA". The film is written by both Natasha Halevi and Kansas Bowling. Director POPE is set to direct and Douglas Burgdorff is signed on as cinematographer.
Kansas Bowling previously starred in POPE's short film "The Bridemaker" alongside actor Galen Howard.
Kansas Bowling, Natasha Halevi, and Parker Love Bowling all previously worked with each other on the film "B.C. Butcher". Kansas Bowling directed the feature length film "B.C. Butcher" shot on 16mm, when she was 17 years old. The film is released by Troma Entertainment. Her sister, Parker Love Bowling, played the role of Po and was the iconic poster girl. Kansas and Natasha Halevi, who plays the role of Anaconda, met during casting and have been collaborating on projects since then.
Much like their previous work together, this will have a campy feel and cult classic undertones, but also pay relevance to modern societal issues.
http://www.troma.com/films/bcbutcher/
Source :
Fractal Clouds