Orchids the International School wins "Academic Excellence Award"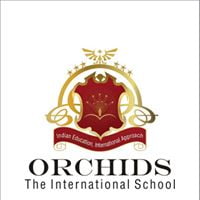 Press Release (ePRNews.com) - Bangalore, India - Aug 01, 2017 - On 25th Feb 2017 Orchids the International School, BTM Branch has won an award as "Leading International School for Academic Excellence" at Asia Education Leadership Awards and Summit 2017 held at Crown Plaza Hotel, New Delhi.
Asia Education Leadership Awards is presented by APS media and research company. This is the 3rd Annual Asia Education and Leadership Award Competition in India. APS is a company who aim to empower start-ups, SMEs and professionals develop into brands. APS is celebrating a new era of Asia Education Leadership Awards for education center this year.
On this award ceremony 1000+ schools participated and among them, 40 schools got awards under various categories. From Bangalore 3 schools got awards and Orchids the International School is among one of them. In this award ceremony, chief guests were Shri. Jagdish D Tytler (founder of DPS, New Delhi and former Union minister) and Shri. Rajiv Mishra (Founder of Electronic Media Rating Council of India). The award was presented to Ms. Parvathy Seshadri, the principal of Orchids International School, BTM Branch. It was indeed a proud moment for Ms. Parvathy Seshadri, to have received the award on behalf of the entire team.
Orchids The International School is providing education with an international approach. They follow CBSE curriculum for pre-primary, primary and high school students. They are excelling in the education sector by providing modern teaching techniques and other facilities like tab lab, robotics, aero modeling etc. to make students more dynamic in various sectors from the foundation.
Source :
http://www.orchidsinternationalschool.com/orchids-the-international-school-wins-academic-excellence-award/

Business Info :
Orchids The International School
Behind PF quarters, Near HMT Theatre, Sector-2, HMT colony, Jalahalli, Bangalore-560 013
Bangalore, Karnataka, 560013
Phone: 7829988804
Website:
http://www.orchidsinternationalschool.com/