Pentagon Area FCPOA Receives Their US Navy Shirts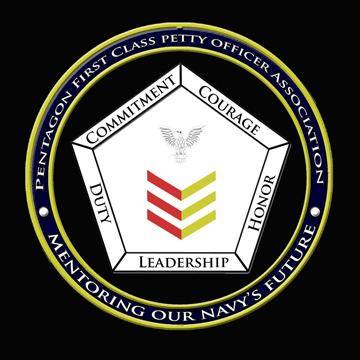 Press Release (ePRNews.com) - PORTLAND, Ore. - May 31, 2017 - When the Pentagon calls Vision-Strike-Wear.Com they answer. When the military leadership wants the finest in military custom design with detail and some of the best graphics they call VSW.
When the Pentagon Area FCPOA wanted a unique and color designs they called Vision-Strike-Wear.Com. It then became a collaboration of US Navy Sailors and military artists working together to produce a fantastic design for their command. Male and female US Navy Sailors holding up the globe as a team, USA Flag and US Navy flag and the motto Professionalism, Loyal and Heritage noted above their military graphic.
For over 9 years the United States Navy and its Sailors have turned to VSW to have cutting edge, razor sharp military graphics developed for their needs. Whether in support of a CPO365 program, a 5K run, CrossFit challenge or simple something for wear when working in support of some fundraising effort they have pulled their incredible experience together with the design talents of VSW to produce some of the best custom military shirts in the industry.
When a FCPOA contacted VSW and requested a design for their association they got it! What did they have in mind? Unique. Original. Hand drawn original artwork with cutting edge detail that other companies simply would not provide. At Vision-Strike-Wear.Com they received exactly what they wanted and could not have been happier.
At Vision-Strike-Wear.Com we know that amazing military artwork is the key to printing and having a great t-shirt made for the men and women of the United States Navy. It about morale. It's about professionalism and ultimately it is about creativity blended with a military spin that produces uncompromising military art on a military shirt. At VSW it is their mission to support these men and women whose sacrifice to ensure the US Navy is the best gets the very best and aims to do so.
For over 9 years the men and women of Vision-Strike-Wear.Com have been producing custom military shirts for their brothers and sisters in every branch of the US military. Their designs have been seen on aircraft carriers, destroyers, in hangars for squadrons, on deployment shirts in Afghanistan and Iraq, travelled from Djibouti, Africa to Subic Bay Philippines and more places than you can shake a stick out. Their art has been sought after because they do not compromise. They also don't Vision Strike Coins Opens Its Doors to the Newest Military Challenge Coins & Quality in the Industry. Their art is original and it is built with a collaboration between artists and the point of contact for the unit or the command.
They are busy as artists go but that is because they spare nothing when it comes to the detail that others will not do but VSW will on a daily basis. Another reason why so many of their designs are copied and fail to pass inspection.
So when a US Navy FCPOA wanted a cool US Navy shirt design they got it and they did so with the flair and gusto only achieved at VSW. They asked for the moon with their custom design and VSW was happy as hell to deliver it. It was so successful they reordered almost immediately.
When you and your unit are in the market for military shirts custom designed and printed then you have to go to Vision-Strike-Wear.Com
Source :
Vision Strike Wear