PRP Awards 2016; London Live TV Highlights Announcement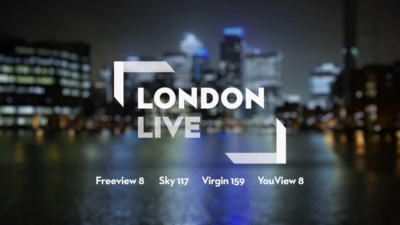 Press Release (ePRNews.com) - CENTRAL LONDON, England - Nov 15, 2016 - Were you unable to attend this year's PRP Awards but still wanted to catch the event?
We're proud to announce that the event highlights will be broadcasted on London Live on Friday 18th November 2016 at 12:15am (GMT).
London Live is the frst TV Channel specifcally catering for Londoners; providing digital programming in the arts, news, current afairs and events. Since its launch back on 31st March 2014, the channel attracts 2.5 million viewers a month. You can find London Live via the following digital channels: SKY TV 117, Virgin 159, Freeview 8 and YouView 8.
Catch the best industry interviews, event exclusives, ofcial award announcements and of course mind-blowing performances from our entertainment line-up for the evening.
"The PRP Awards goes from strength to strength each year, but this was our landmark event to date. Not just with our superb entertainment line-up but also with the highlights show being broadcasted on a fantastic channel like London Live. It's a perfect ft and we are chuffed that they agreed to share our event with their audience" said Mark Hassell, Head of Sales & Marketing for Paul Raymond Publications.
The 2016 PRP Awards itself took place on Thursday 3rd November 2016. The event was hosted by social media celeb & comedian Dapper Laughs and the 2015 PRP Female Performer of the Year winner Jasmine Jae. Red carpet and backstage interviews were conducted by multi-award winning performer Ryan Ryder.
Expect to see trailblazing performances from Garage legends DJ Luck & MC Neat, GIGGS, DJ Ironik, Charlotte Devaney, Peltsman, RTIZT, Veronica Blacklace & Cabaret Boheme, Tyson Brown and Ella Hughes!
Get ready to celebrate the biggest and hottest UK adult industry event!
For more information, please contact mark.hassell@paulraymond.com.
Visit http://www.paulraymond.xxx to learn more about Paul Raymond Publications.
Source :
Paul Raymond Publications