QEII Centre Presents Their Versatile Event Spaces Available For Hire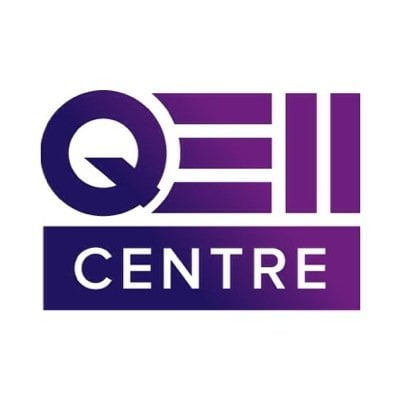 Press Release (ePRNews.com) - London, UK - Aug 11, 2017 - QEII Centre (https://qeiicentre.london/) is a company that specialises in providing functional and stunning venue spaces ideal for various kinds of events. They are staffed with experienced professionals who are all dedicated to helping clients ensure a successful event.
Finding the right venue space is one of the most challenging parts whenever organising an event. But with the help of QEII Centre, this task can be much easier to accomplish. They take pride in their three versatile spaces for hire, namely Churchill, Third Floor, and Mountbatten. All these Venue Hire London spaces are perfect for dinners, Christmas parties, product launches, conferences, and other events. Furthermore, these versatile flagship spaces can be easily transformed to meet the exact needs of clients. According to the company, "Our versatile 'empty box' style rooms are suitable for a range of events and can be combined in a number of ways to suit your event".
The Churchill is one of the most impressive and highly versatile spaces offered by QEII Centre. This room comes with great features such as permanent stage, built-in LED Star cloth, and moving lights. The Churchill has a room capacity that could accommodate 280 to 700 persons, and so it can be used as a theatre, classroom, cabaret, or for banquets.
On the other hand, the Third Floor is a large event space that has double height windows, providing guests with the stunning views of the Houses of Parliament, Westminster Abbey, and the London Eye. The Third Floor is comprised of three rooms: the Britten, Whittle and Fleming rooms. These spaces can be combined to accommodate special events like large conventions and conferences, gala dinners, awards ceremonies and numerous others.
Lastly, QEII Centre strongly recommends the Mountbatten for those who are looking for a highly adaptable venue space. This newly refurbished room was once even transformed into an English summer garden with a real grass tennis court. The Mountbatten comes with great features like a permanent stage with HD screen, cutting-edge audio visual capabilities, and a lobby area with views of Big Ben and the London Eye.
Aside from the above mentioned versatile venue spaces, the company has a lot more to offer all interested parties. For more details, log on to their website – https://qeiicentre.london/venue-hire-london.html.
About QEII Centre
QEII Centre specialises in providing a complete range of event services. Aside from the exceptional venue spaces they have on offer, they can also provide reliable audio visual and catering solutions, whenever needed. With their expertise in delivering top-notch services, this company assures to bring any kind of event to life. To get in touch with them, you may call 0207798 4000. If you have suggestions or written enquiries, you can send an email via info@qeiicentre.london or fill out the online contact form on their website, https://qeiicentre.london/.