Rooter Ranger Offers Quality-backed Plumbing Services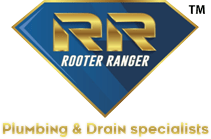 Press Release (ePRNews.com) - United States - Dec 08, 2021 - Rooter Ranger is a company with years of experience providing plumbing and draining services in various areas in Arizona, California, and Nevada. They offer fast, affordable, and top-quality plumbing services to their clients. This company has well-trained plumbing technicians who are the very best at what they do. They use high-quality components when rendering plumbing services to clients, and they tend to prolong a plumbing unit's operating life. Though quality is usually said to be priceless, this company can promise optimum value for clients' money.
The company spokesperson said, "Sudden plumbing problems can not only spoil one's day, but they can also ruin their properties. It is recommended for one to always call a professional if they have a plumbing emergency. While the professional comes, they can assess the problem, cut off water and electricity supply, move their furniture to a dry place, and take pictures of flooding. Those procedures will surely save them time and money, and help them get just compensation from their insurance provider."
Are you in need of a plumber in Phoenix, AZ? Rooter Ranger is one of the best plumbing and draining companies in the Greater Phoenix Metro area. They are an award-winning plumbing company and are ranked as a top 20 best plumbing company in Phoenix. They provide 24-hour service and can be to a client's home within 60 minutes or less ready to carry out any plumbing or draining job. Rooter Ranger offers complete plumbing repairs for fixtures, gas lines, toilets, sinks, and water heaters. Also, they are a great choice if one needs a tankless water heater to make their home more efficient. If you happen to have a plumbing emergency such as a slab leak or a water leak, this company is the best place to go to for help. Rooter Ranger uses up-to-date technology to find a leak so that they can repair it for the lowest price possible.
The company spokesperson added, "Although one may feel confident in their DIY abilities, a plumbing emergency always demands the sort of expertise that is usually found in professionals. So, always let a plumber do the job. In case one has an urge to assist, they can use their skills to assess the problem and communicate their observations to the plumber."
Those residing in Anaheim can also get exceptional plumbing and draining services from Rooter Ranger. They are among the honest and most reliable family-run plumbing companies here in Anaheim. They always treat their clients like family, and thus, they always make sure their services are affordable and carried out right the first time. Their plumbing technicians are highly trained and have insights about everything there is to know about plumbing. They are strongly managed and can handle any plumbing problem with honesty and integrity. So, hire a plumber in Anaheim today from Rooter Ranger.  Clients can be confident on their plumbing services.
About Rooter Ranger
Rooter Ranger is a company that consists of professional plumbers who are well trained in all aspects of plumbing and will always take care of any plumbing problems that arise in clients' homes efficiently and quickly. For any inquiry about Rooter Ranger plumbing, clients can contact the company directly.
Contact Details
Rooter Ranger
3228 N 27th St, Phoenix,
AZ 85016 US
Telephone: (888) 772-6437
Website: https://www.rooterranger.com/
Source :
Rooter Ranger