Sealexcel is providing Hydraulics and Fittings for Pneumatic Applications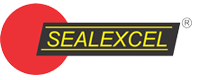 Press Release (ePRNews.com) - Mumbai - Dec 06, 2017 - Sealexcel is a fast growing and renowned Company for its expertise in the production of quality fittings, and valves for hydraulic and pneumatic applications. They have two well-equipped facilities in India that enable them to manufacture their products. Sealexcel is a certified and licensed company by the making all their operations legal. The facility also has an in-house product performance that can detect leakage of helium. It conducts pressure checks to verify the safety and reliability of products in a deep vacuum and high-pressure applications. All the goods from this institution meet the International specifications and requirements.
Elaborating on why they are the best, the Chief Operating Officer said. "We are an ISO 9001:2008 licensed company, who has gained fame in this industry for delivering the most durable and standard fittings, to all customers. Our team of skilled experts has developed a variety of products that used in various service applications in different categories in this market. Among the products we provide are hydraulic pneumatic and instrumentation tube fittings. We work tirelessly to maintain a competitive streak in an industry that offers customers a variety of valves and fittings, to meet the quickly changing technical requirements."
A continuous provision of quality and precision to consistently offer clients with the best industrial application is their focus. Sealexcel has grown its reputation for being the number one bleed valves manufacturers. They have served the industry for decades, and they boast about their ability to come up with the newest functioning valves and fittings in the market. Their stainless steel pipe fitting is made by the most skilled personnel to withstand aggressive mechanical pressure systems. All their fittings and stainless steel pipes conform to all industries specific requirements. One has the upper hand of choosing their full range of products that suit their various needs.
Giving insight into how one can select the best valves and fitting, the Warehouse Manager said. "When you choose valves and fittings always ensure they are the best. As a manager, you should be in the know of what your system requires so that you can get the right size. You need to consider things like temperature and pressure conditions. It is imperative to choose valve fittings that are made of the most applicable material. Compatibility should be your primary focus because incompatible ones will result in operation failure. Always cross check product catalogue, to be conversant with the items."
Sealexcel is a leading manufacturer of pipe fittings, tube adapters, needle valves, monoflange, and couplings among others. Customers are the most valued assets since they keep the business growing hence the need to provide them with the best services. The company works hard to be the best pressure valve manufacturer in this competitive industry. They are recognized worldwide as the leading manufacturer and exporter of industrial fittings, tubing's and SS ferrule fittings which are a vital component of the process control industry.
About Sealexcel
Based in Mumbai IN, Sealexcel is a renowned, manufacturer of a high-quality push to connect air fittings. Because of their devotion to serving their clients diligently, they have grown a reputation for themselves in this industry.
Source :
SEALEXCEL (INDIA) PVT. LTD.