Sealexcel is Supplying Top Quality Valves, Fittings, and Industrial Couplings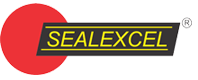 Press Release (ePRNews.com) - Mumbai, India - Dec 25, 2017 - Sealexcel brings with it more than two decades experience, expertise, and dedication in the manufacture of high-performance fittings, valves, and couplings. Working in strict adherence to ISO approved quality assurance procedures in their production processes, the company has consistently beat the expectations of their customers with their world-class productions. Sealexcel today serves the global market with their products finding application in several industries including chemicals & petrochemicals, hydraulics & instrumentals, marine, and semiconductor industries among others.
Speaking about their commitment to social responsibility, the Company Director said, "Core to our operations is a firm belief in ethical business principles which has been a strong pillar in differentiating us from our competitors. We are strong contributors to maintaining the well-being of the communities, marketplaces, and the environment we operate in to ensure sustainability. The programs we continually establish are as a result of strong consultations and involvements which reflect the ever-evolving expectations of the societies we serve."
Clients looking to buy compression tube fittings have a comprehensive portfolio of world-class productions to choose from at Sealexcel. Made exclusively of high-quality stainless steel that is designed to ensure high-end precision and system safety, the fittings have been tailored to match all types of industrial requirements. Sealexcel has their compression tube fittings produced with silver plated nuts meant to extend their life and prevent galling that occur due to temperature fluctuations making them suited for high pressure and vacuum applications.
Talking about the features of their manifold valve units, the Sales Manager said, "As a company that stands out amongst the renowned manifold valves manufacturers, we have in stock units that are completely free from any operating error. The valves have been master crafted to ensure ease in installations and a hassle-free maintenance thanks to their compact design assembly. Our manifold valves are available in two, three, and five-way series which have all undergone vigorous testing procedures to give you a guarantee of top quality. Delivered with a temperature rating of -54ºC to 232ºC for the standard models with PTFE packaging and 428ºC with graphite packaging the valves are pre-tailored for aggressive environments."
Sealexcel's vision is to understand the needs of their primary market and work on how they can fully meet the expectations by delivering five-star rated products at the most competitive process. Customers who want to know purge valve cost from the comforts of their locations have a reliable sales team at Sealexcel to handle their orders. Working hand in hand with the production team, the sales experts are well versed in the manufacturing procedures of the company giving customers first-class services in the quickest duration.
About Sealexcel
Sealexcel has built a global reputation as a prime manufacturer and supplier of top performance fittings, couplings, and valves that have been used globally in varied industries including instrumentation, CNG, and hydraulic & pneumatic applications.
Press Contact:
SEALEXCEL (INDIA) PVT. LTD
56 & 61, Veena Dalvai Industrial Estate,
S.V. Road, Oshiwara, Jogeshwari (West ),
Mumbai – 400102 INDIA.
Source :
Sealexcel India Private Limited