Sealexcel Manufactures and Supplies Tube Fittings and Valves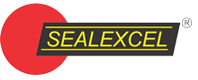 Press Release (ePRNews.com) - Mumbai, India - Sep 28, 2017 - Sealexcel is recognized globally as a leading manufacturer of tube fittings and valves and brings to the market an advantage of world-class consistency in their product specifications with proven results in varied industries. For more than two decades, the company has served both the local and international market with their values based on quality, consistency, performance, safety, and reliability. Coupled with a determination to exceed customer expectations each time, Sealexcel avails their products at the most economical rates in the sector with fast deliveries to all locations.
On why customers should rely on their products, the Quality Manager said, "Product accuracy and engineering expertise are the building blocks for our immense success in the market. Our sophisticated innovations and quality controlled manufacturing processes have placed us ahead of all competitions and earned us a trust we seek to uphold. We are masters in our art, and you can have 100% assurance of tube fittings or valves that are not only durable but internationally approved for use in all industries that have high-pressure applications."
Clients in need of a push in pneumatic fittings system for chemical, water, food, air, and industrial liquid transfers along other applications like ice cream, water, and coffee dispensing machines have a one-stop solution at Sealexcel. Designed for easy manual connection and disconnection, the push in fittings requires no tools for connection to a system making their use flawless. To achieve a zero corrosion surface, Sealexcel has their push in fittings electro-polished with a layer of chromium chloride which is passive making them safe for use in the food and beverage industry along with other sensitive applications.
Talking about their push on fittings, the Sales Director said, "Push on fittings is made of two precision components which are the body and nut. These two parts have been carefully manufactured to suit applications in pneumatic controls, automatic devices, and air supply to pneumatic machines.  To buy push on tube fittings from us you can visit our website and choose the one suited for a given industrial setting or call us, and one of our representatives will give you the perfect fitting for your needs."
Sealexcel has high-quality push to connect air fittings with a temperature rating of up to 150O C and pressure ratings of up to 290 PSI. The air fittings have been produced in line with the latest industry standards using advanced technological procedures as such work effectively on each connection. Containing six components that are body, gripping collets, guide ring, washer, 'O' ring, and releasing sleeve, the fittings are sturdy for long-term use. A comprehensive catalog containing all their push to connect air fittings is available on their site with specifications to match standard systems.
About Sealexcel
Sealexcel is an ISO certified manufacturer and supplier of top-quality valves and tube fittings. Possessing two modern manufacturing facilities, the company meets all the dynamic needs of the sectors that require their products at the most competitive rates.
Source :
Sealexcel India Private Limited