Sealexcel Offering Impeccably Designed Stainless Steel Tubing Fittings at the Best Prices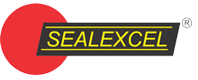 Press Release (ePRNews.com) - Mumbai, India - Apr 04, 2018 - Sealexcel, a credentialed designer, manufacturer and supplier of fittings and valves, is offering impeccably designed Stainless Steel Tubing Fittings at the best prices in India and abroad.
Quality and affordability are unlikely companions; however, Sealexcel (India) Pvt. Ltd. opines differently. The Mumbai based operation is manufacturing and supplying fittings and valves that meet the highest industry standards but are easy on the pocket. The rare ability stems from a combination of traits that largely defines Sealexcel, such as robust infrastructure, engineering skills, R&D, resource productivity and innovation. The manufacturer came into being in the year 1987 and now stands as an internationally acclaimed brand serving several sectors like biotechnology, petrochemicals, pharmaceutical, marine, food, power, pneumatic, semiconductor, alternative fuels pulp and paper, hydraulics and instrumentations, oil and gas.
Replying to a query related to Sealexcel, one of its executives recently stated, "Sealexcel is a well insulated operation dedicatedly supporting fittings and valves needs in Instrumentation, CNG: Hydraulic and Pneumatic applications. With quality and affordability as the underlying factors, we bring forth a vast product range type approved to ECE R110, ISO 15500, ASTM F1387-99 (2005), BS 4368 Part 4:1984, MSS-SP-99(2010) ARAI and helium leak test. We have integrated in-house design, manufacturing and testing facilities that allow us to deliver near zero-defect, versatile, safe, and easy to install products while restricting production costs."
Sealexcel's commitment to client's instrumentation application needs reflects in a vast portfolio, including Precision Pipe Fittings, Ball Valves, Ball Valves, Three Way Ball Valves, Needle Valves, Rising Stem Plug Valves and Gauge/Root Valves, Bleed Valves, Toggle Valves, Check Valves, and Manifold Valves. It also takes care of pneumatic applications requirements with SS Push in Fittings, Stainless Steel Push in Fittings, SS Push on Fittings, Check Valves, Flow Control Regulators, Quick Exhaust Valves and Quick Connect Couplings.
Offering information on the Stainless Steel Tubing Fittings on offer, the executive further stated, "Backed with a commitment to offer nothing but the best, Sealexcel is bringing a sizeable portfolio of Stainless Steel Tubing Fittings. The entire selection is warranted for performance and ensures high end precision and system safety, making it a popular option for Indian and global markets alike. As an ISO 9001:2008 certified company, we take necessary precaution in design, production and supply aspects while staying in line with stringent quality assurance methods. So, our products are safe and durable with precision quality features."
Sealexcel is a revered metallic tube fittings manufacturer and supplier known for product quality and variety. It offers an extensive selection of fitting options to serve all application needs, specification requirements and budgets of a global clientele. The manufacturer is offering twin ferrule compression fittings and compression tube fittings with several redeeming features. They are designed with a stainless steel 316 material and other raw materials; each is in sync with industry and chemical specification requirements. Those wanting to buy compression tube fittings can always expect competitive pricing, timely deliveries and dedicated support at Sealexcel.
About Sealexcel (India) Pvt. Ltd:
Sealexcel (India) Pvt. Ltd has a reputation for designing, manufacturing and supplying superior fittings and valves for Instrumentation, CNG, Hydrauli: and Pneumatic applications across geographies and sectors. Thanks to its focus on quality and affordability, Sealexcel has emerged as the destination for those wanting to buy push to connect air fittings or are looking for the best SS pipe fittings suppliers.
Source :
SEALEXCEL (INDIA) PVT. LTD.