SEO AIM POINT Web Solution Pvt. Ltd. Offers Very Effective ORM Services in India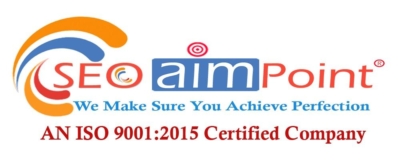 Press Release (ePRNews.com) - BHOPAL, India - Aug 06, 2016 - Bhopal, India – 6 Aug 2016 – SEO AIM POINT Web Solution Pvt. Ltd. which is run by young, talented and dedicated professionals offering very effective ORM services to its clients.
As the time passes, everyone understands the need of internet marketing services. Like any other country, India is also very advanced in offering search engine optimization, online reputation management and other digital marketing services. There are many companies who maintain, manage and create positive reputation of brands, business and even individuals.
A website having a great online reputation is the key to success in terms of business ROI and growth. ORM is the need of the time, as there may be many unsatisfied clients, employees in a company who post negative things regarding to that particular company or organization. On these scenarios ORM services in India came into existence. SEO AIM POINT has done many projects, where they have removed the negative contents and posts of businesses. After doing ORM, businesses got the clients and earned the money.
It is very important for an organization to have good brand image over the internet. If anyone searches for you, your services or any product, there should be no negative comment, post or link for you, if it is coming one more or multiple negativity, it's a danger sign for you.
SEO AIM POINT Web Solution Pvt. Ltd. is India based IT company, offering SEO, SMM, ORM, PPC, Content Writing, Web design and development and other digital marketing services to its world-wide clients. Online Reputation Management services (http://www.seoaimpoint.com/online-reputation-management-s…) are our core service and we guarantee for results. Our ORM Services offered to small and medium enterprises to large corporations. Whatever you sell, buy or provide services to your customers, we can manage and create a strong reputation online.
To know more about our online reputation management services, kindly contact us!
About the Company –
SEO AIM POINT Web Solution Pvt. Ltd. is one of the leading digital advertising companies in India with a wide experience in a wide array of business verticals ranging from financial services, medical services, education, real estate, retails and e-commerce. Being versed with a wide range of web technologies and marketing tactics, our team is capable of fulfilling every requirement of our global and local clients.
Source :
SEO AIM POINT Web Solution Pvt. Ltd.