Turkish Dried Fruits and Nuts Market Update, April 2017
Recent market updates in Turkish dried fruits and nuts. Visit our website for your wholesale inquiries.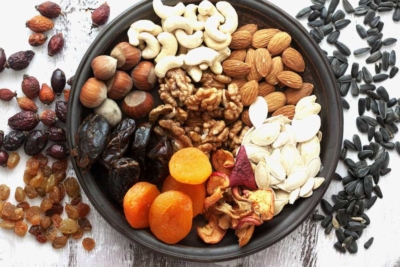 Press Release (ePRNews.com) - ESBAS, Turkey - May 09, 2017 - Dried fruit sector where Turkey is the world leader in export, aims to export 1 billion 350 million dollars in 2017.
Climate is going quite well. Frost or extreme rain has not occurred, we can find out from crop expectation of apricots.
TURKISH APRICOTS
The crop expectation of apricots is 200.000 MT.
With this crop expectation, the followings are presumed,
* High price issue on jumbo size apricots especially No:1 and No:2 will not occur, not same at last year.
* Ease off prices of dried apricots.
TURKISH HAZELNUTS
There is a price increase after the statement of the Turkish Grain Board about hazelnut procurement. The aim of this attempt is regulating the market prices.
Crop expectation is 800.000 MT for hazelnuts in 2017.
MULBERRIES
Traders are not lionizing dried mulberries since the other dried fruits are plentiful. Therefore low prices are presumed compared to the last year. However, this situation may change with the rains on month June. Right now the stocks have decreased but the crop expectation is pretty high.
SULTANA RAISINS
However, at the first 4 and half months of 2017, $285 billion export has realized from Turkey. Last year because of the pesticide residue levels the Turkish Sultana Raisin prices and sales are on the bottom end levels.
Uzbekistan and other Turkic Republics have saved their seats on the global market hence Uzbekistan has lost the price advantage. Despite Uzbek raisin, $300-400 / ton gaps have occurred on both Organic and Conventional raisins.
FIGS
At the beginning of April, the fig stock has decreased especially from jumbo sizes. There is an increase in the prices. When the first export date has accepted as at the beginning of October, in these 4 months this price increase will grow presumedly. Therefore fig customers should fulfill their needs before the huge price increase.
Please do not hesitate to contact us for Turkish dried fruits and nuts inquiries.
Visit us at: http://www.ifexgroup.com
Source :
Food Export Group

Business Info :
Food Export Group - IFEX Group
Yalçınyolu Str. Esbas Business Center 1 No:208
ESBAS, izmir - 35413 Turkey
Phone: 00905304418630
Website:
http://www.ifexgroup.com